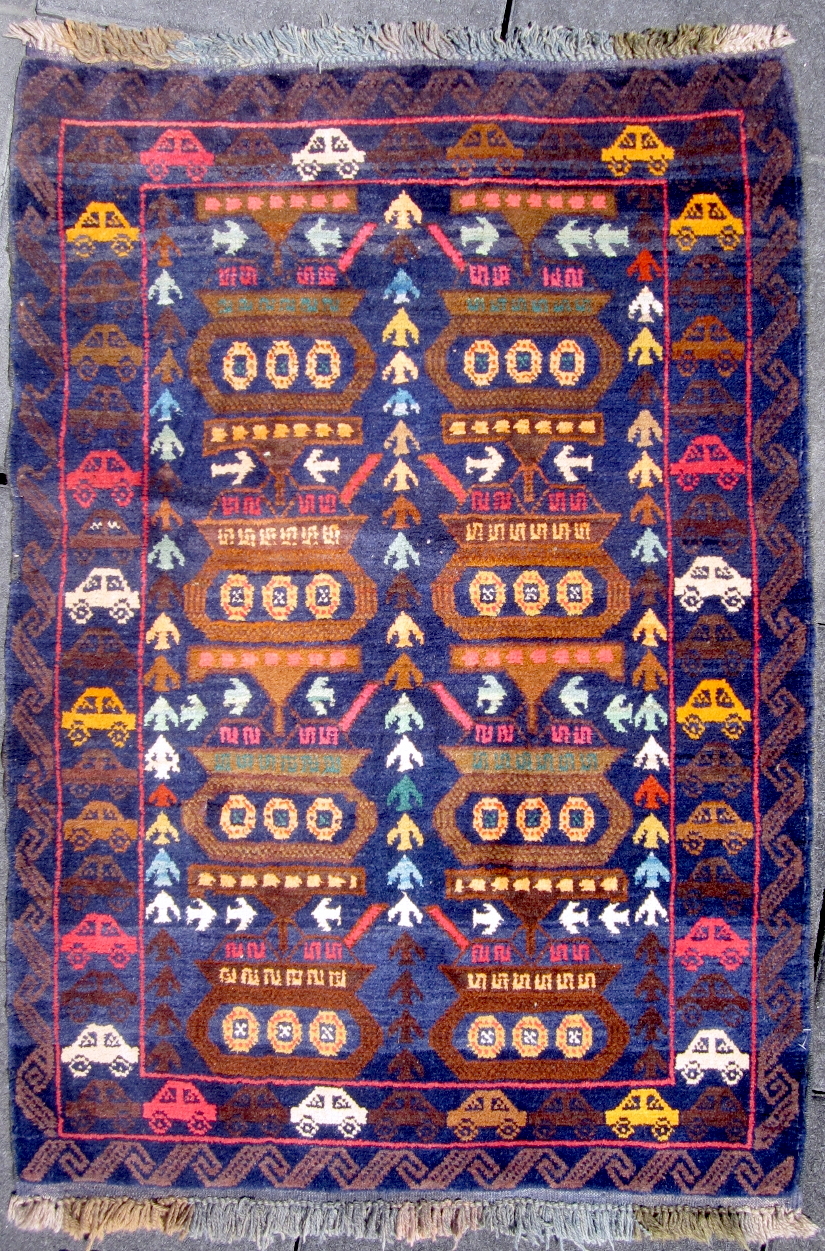 Dark Blue War Rug with Multi-colored Air Planes
Exhibited at:

ID# 1550
Date: 2010s
-:-
Size 37 x 52 inches
(94 X132 cm)
Knots/Inch:
7 h X 7
Origin: Afghanistan
Style: -Late Car Style (2010's and beyond),
Other examples of this style
Tribe: Baluchi
The brightly colored airplanes in the background of this rug make it stand out. The tanks are rendered in the classic "Ten Tank" style and colors, but the light planes make it really sing. The light blue colors are very nice and contrast beautifully with the dark field and its rich abrash. The way that lightly colored cars are dispersed around the border works very well and gives this piece a strong rhythm.
Wool: Medium quality. Long fiber, straight fibers.
Sheen: Good
Handle: Floppy
Selvedge: Braided dark grey wool overcast. Again, this is unusual since this type of rug generally has braided goat hair.
Fringe: Dark blue wool kilim with overhand knots, and two inch fringe.
Pile: 5mm
Warp: Loosely plied 2Z1S brown wool with lightly dyed wool in the middle section, like rug 1551 suggesting some kinship between the two rugs despite their stylistic differences.
Weft: Dark grey wool
Warp Depression:Mild warp depression