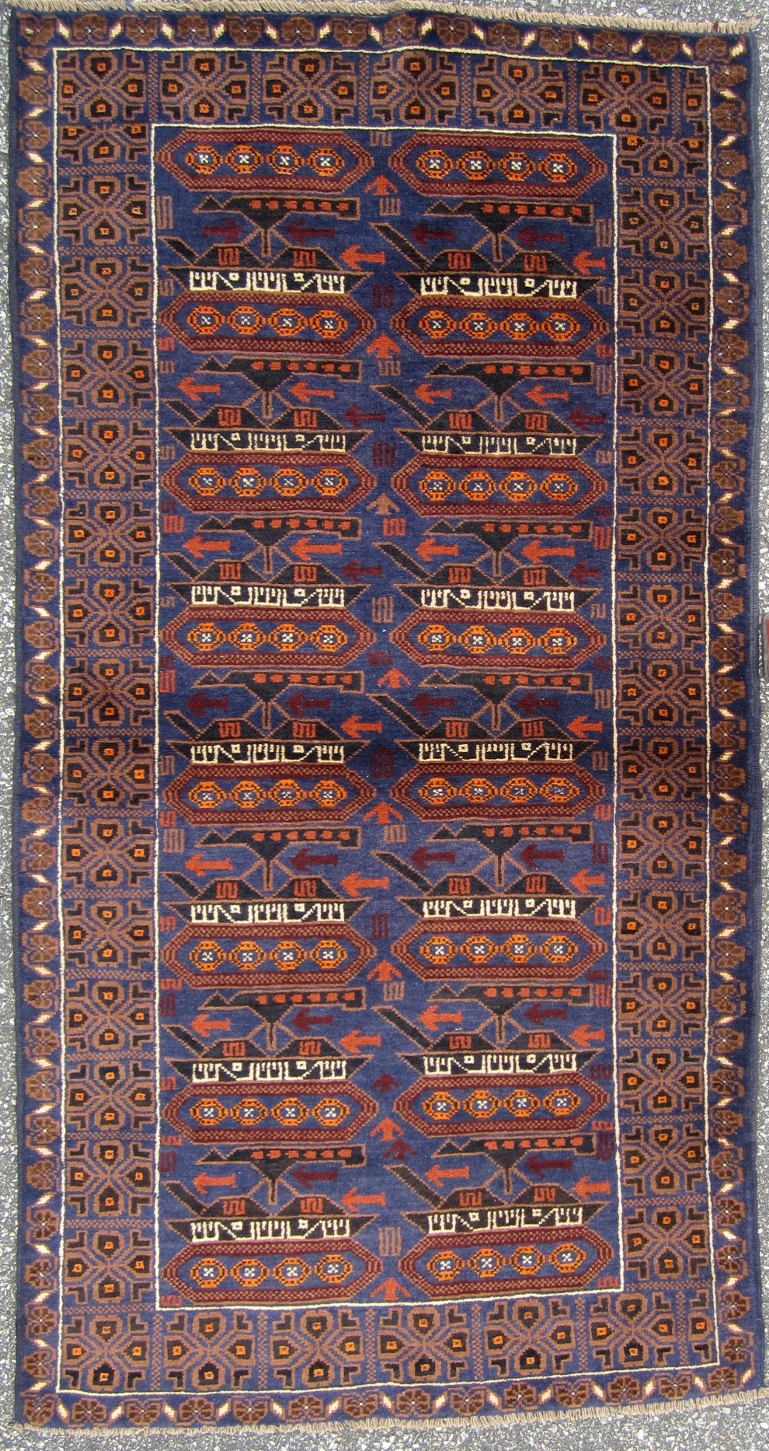 Ten Tank War Rug with Beautiful Blue Field
Exhibited at:

ID# 1526
Date: Late 1990's early 2000's
-:-
Size 40 x 77 inches
(101 X196 cm)
Knots/Inch:
8 h X 7
Origin: Afghanistan
Style: -Ten Tank War Rugs,
Other examples of this style
Tribe: Timuri
This is a dark take on the 10 Tank War Rug style. The 16 tanks it actually sports are surrounded by first a geometric design then a second, more floral outer border. There are small red and orange planes filling the negative space between the tanks. The colors overall are quite somber.
Wool: Dense, slightly dry
Sheen: Very good
Handle: Floppy but strong
Selvedge: Tightly braided blue goat hair
Fringe: 1/2 in tan fringe
Pile: 1mm
Warp: Tan wool
Weft: Blue/Grey cotton
Warp Depression:No warp depression. All the warp threads lay on the same plane, so both nodes of every knot are clearly visible from the back of the rug.