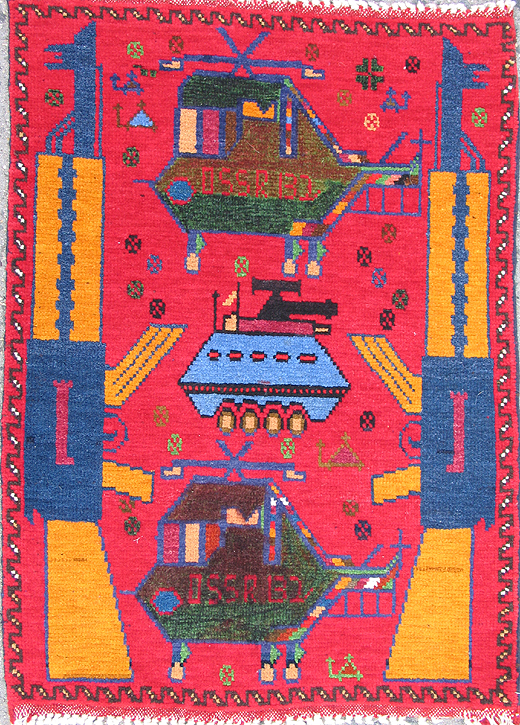 Red Rug - Painted Green Helicopters
Exhibited at:

ID# 1510
Date: Mid 1990s
-:-
Size 24 x 34 inches
(61 X87 cm)
Knots/Inch:
7 h X 7
Origin: Pakistan
Style: -Red Rugs, a war rug classic. ,
Other examples of this style
Tribe: Turkman
Excellent condition with the exception of some idiot painting the emerald green helicopters with dark brown. Color is water soluble, but I have left it ""as is"" for the time being. Otherwise, good rug.
Wool: Good
Sheen: Good
Handle: Floppy
Selvedge: Dark blue two cord flat wool overcast
Fringe: Red wool kilim,. Overhand knots, almost no fringe
Pile: Short, 4mm
Warp: Light color wool
Weft: Black wool
Warp Depression:Consistently 15 degree warp depression