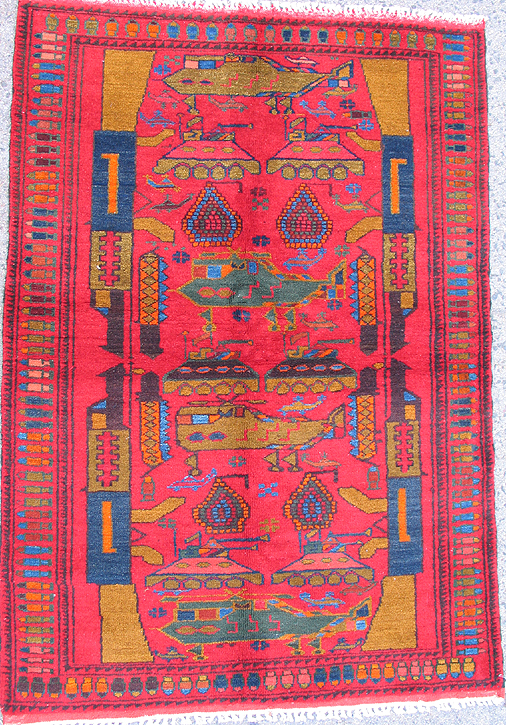 Exceptionally Knotted Red War Rug
Exhibited at:

ID# 1506
Date: Mid 1990s
-:-
Size 41 x 60 inches
(104 X152 cm)
Knots/Inch:
9 h X 11
Origin: Pakistan
Style: -Red Rugs, a war rug classic. ,
Other examples of this style
Tribe: Turkman
This rug is different from most Red Rugs in several ways. First, its border shows guard stripes. Its knotting is exceptional - well done and very constituent. Finally, red wool kilim. good color and good wool.
Wool: Very good
Sheen: Very good
Handle: Very strong
Selvedge: Two cord - two level brown undyed wool overcast
Fringe: Unusual 1 inch wool plain weave red kilim, overhand knots, very short fringe.
Pile: 7mm
Warp: White cotton
Weft: Blown wool
Warp Depression:Very consistently 30 degrees