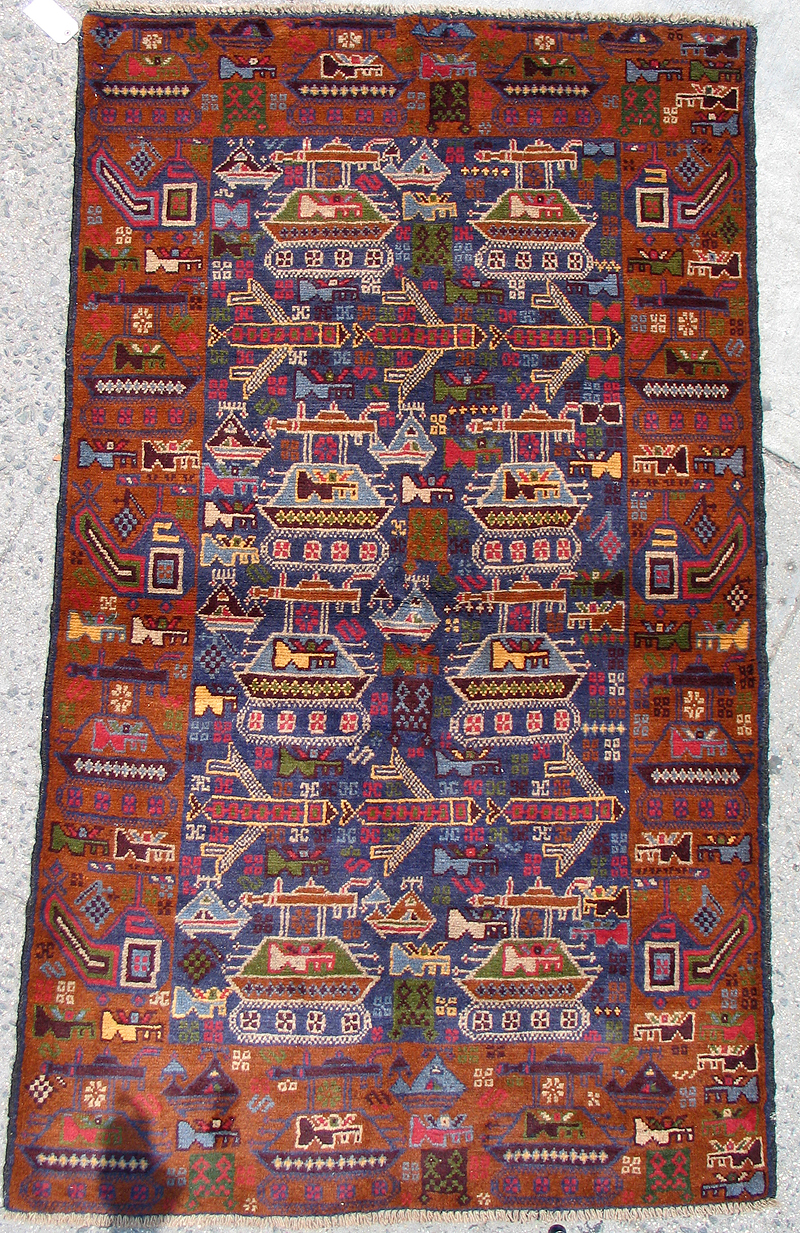 1980's Pixilated Weapons Rugs
Exhibited at:

ID# 1459
Date: 1980s
Price:$ 0
Size 47 x 79 inches
(119 X201 cm)
Knots/Inch:
6 h X 6
Origin: Afghanistan
Style: -Pixilated War Rugs
Tribe: Baluchi
Very good condition. The "Pixilated Weapons Design" war rugs are a very small distinct group of war rugs. This is the classic example with dark brown border, tanks with clearly drawn machine guns on tanks, stylized rockets or fighter jets, pointy topped
Wool: Good, strong, slightly dry.
Sheen: Medium sheen. Brown border a little dry, but blue field good.
Handle: Floppy
Selvedge: Thick and uneven goat hair braided overcast selvedge. Thick goat hair makes for thick selvedge.
Fringe: No kilim, Persian closure, grey and brown fringe.
Pile: 7mm
Warp: Grey wool, 2S1Z
Weft: Double shoot black
Warp Depression:Minimal warp depression.