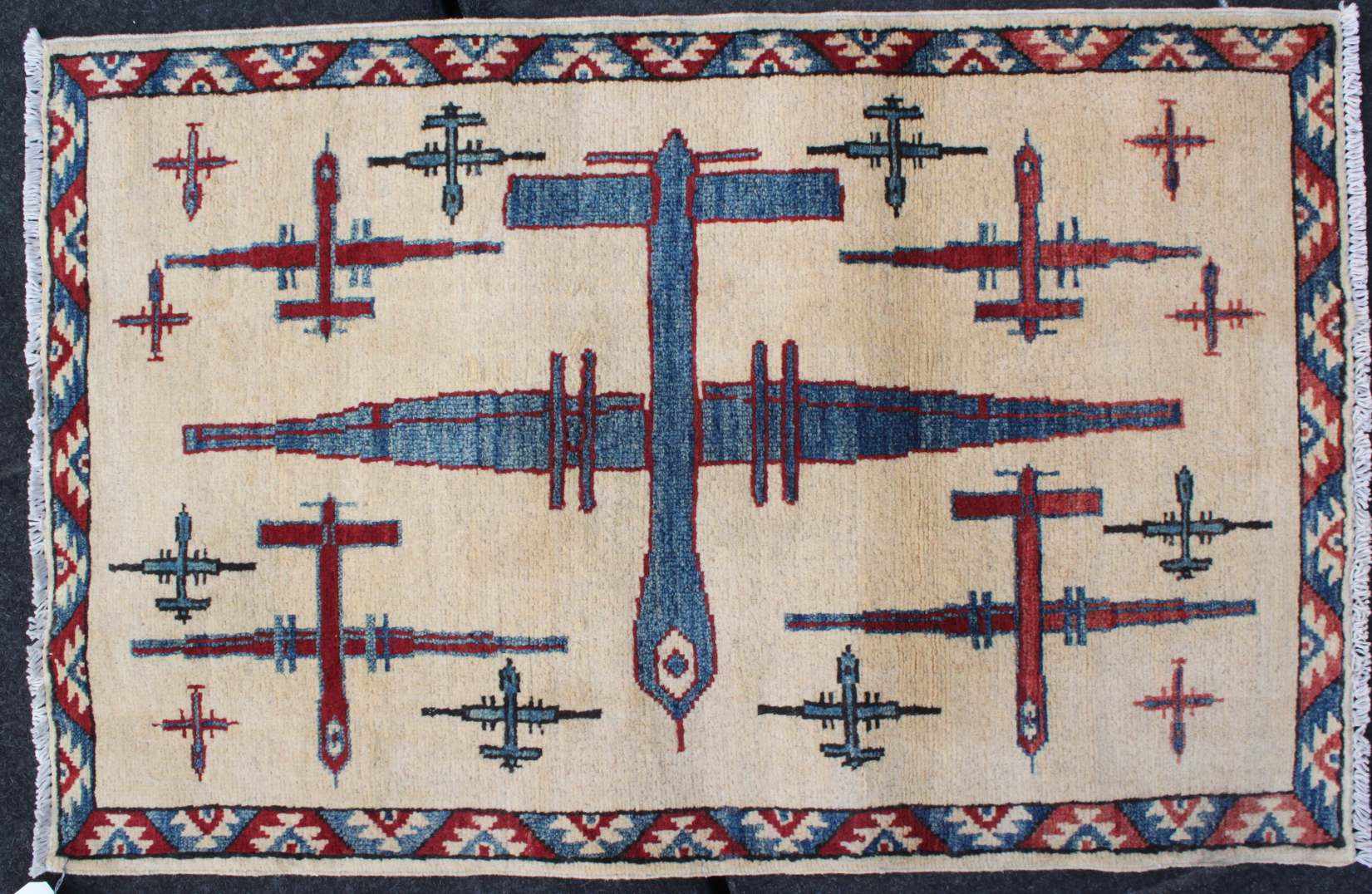 Final Blue Predator Drone Rug
Exhibited at:

ID# 1164
Date: Completed 2016
Received by company November 2016
Published in USA January 2017

-:-
Size 25 x 39 inches
(63 X99 cm)
Knots/Inch:
8 h X 9
Origin: Afghanistan
Style: -Predator Drone,
Other examples of this style
Tribe: Turkman
Perfect. Great example of this pattern which bears structural differences from the Reaper drones (1151, 1156, 1158).

The border on this rug is Turkmen with the colors altered to fit the palette of this red, white, and blue rug.
Wool: Good
Sheen: Good
Handle: Stong
Selvedge: Two cord flat on both sides. Field color.
Fringe: Short, Persian closure
Pile:
Warp: White cotton
Weft: Two cords buff white
Warp Depression:Ribbed corduroy texture on back where every other warp is offset by a sixteenth or 32nd of an inch.
Received from weavers November 2016. Larger rugs from this group are dated 1395.
This is one of three rugs of this group defined by white field with heavy abrash Predator drone and traditional Turkmen design border but in red, white and blue.