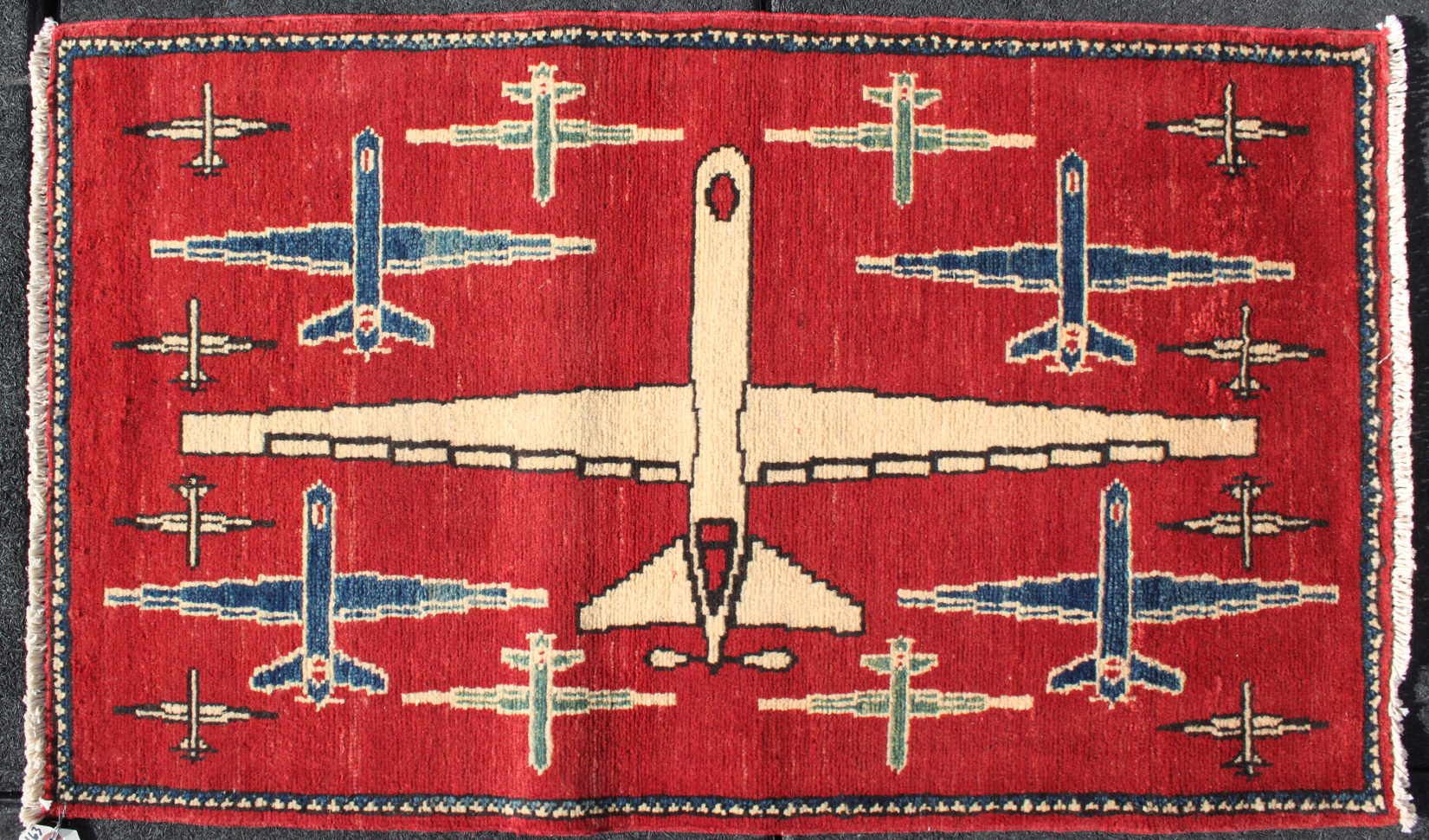 Red Eyed Reaper #4
Exhibited at:

ID# 1163
Date: Completed 2016
Received by company November 2016
Published in USA January 2017

-:-
Size 25 x 41 inches
(63 X105 cm)
Knots/Inch:
8 h X 8
Origin: Afghanistan
Style: -Reaper Drone War Rug,
Other examples of this style
Tribe: Turkman
New, perfect condition. Classic Turkmen red rug with Reaper in undyed wool at center. This group of rugs is defined by red fields, white Reaper drones with a red spot at the front. This is #4 of 4.
Wool: Good
Sheen: Good
Handle: Very sturdy
Selvedge: Whereas on Rug #1161 has the left side is one thick overcast cord and the right side is two cord flat. Rug #1163 is the opposite, with one cord on right and flat on left.
Fringe: One inch after Persian closure
Pile:
Warp: White cotton
Weft: Two shoots buff.
Warp Depression:Ribbed back indicating more than 45 degree warp depression
Received from weavers November 2016. Larger rugs from this group were dated 1395, which is 2017. There are four rugs in this group 3/4