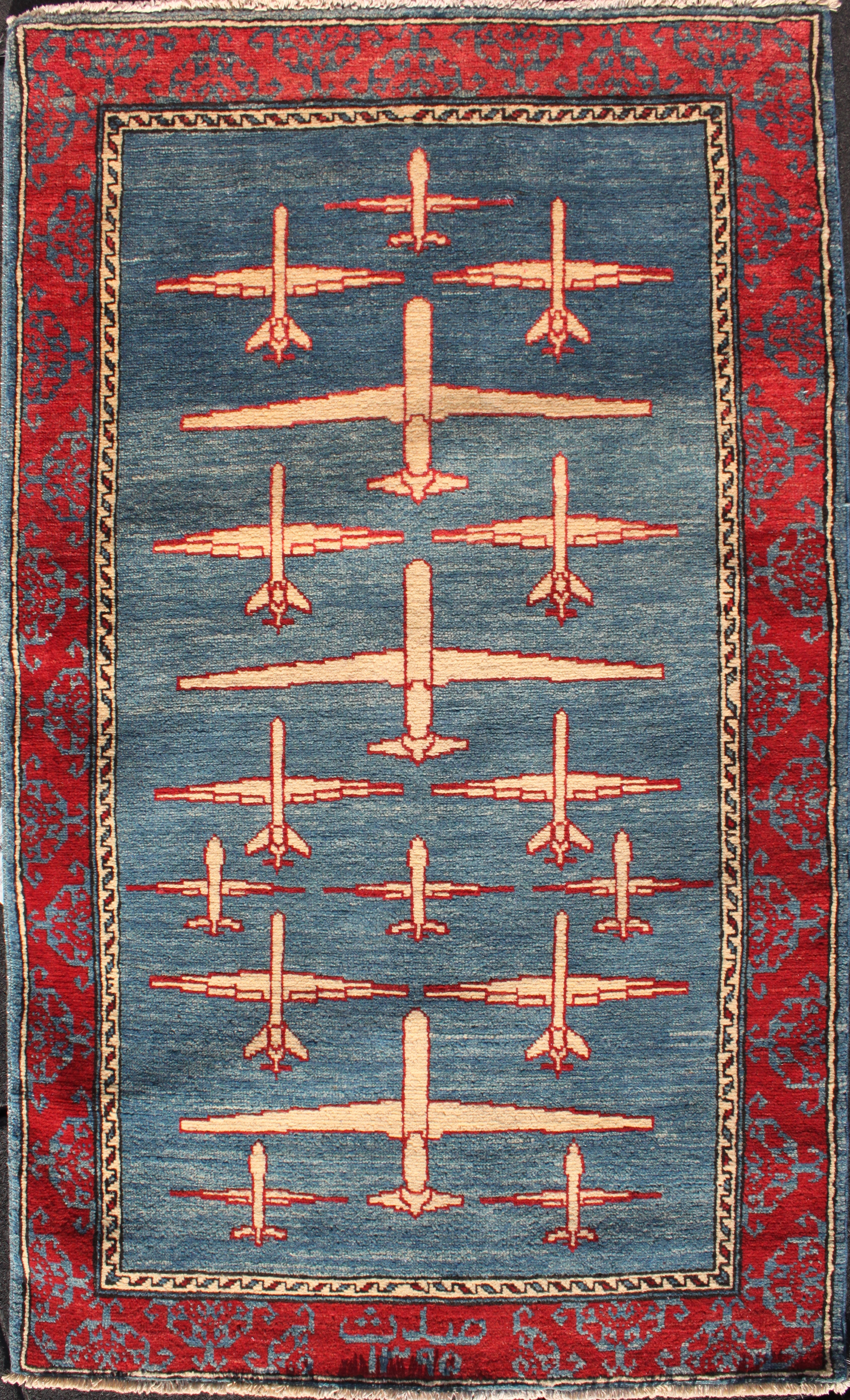 Blue and Alizarind Rug #2
Exhibited at:

ID# 1154
Date: Completed 2016
Received by company November 2016
Published in USA January 2017

Dated 1395 or 2017
-:-
Size 36 x 59 inches
(92 X150 cm)
Knots/Inch:
9 h X 8
Origin: Afghanistan
Style: -Three Drone War Rug,
Other examples of this style
Tribe: Turkman
New, perfect condition. Signed dated 1395. Last of three rugs from 2015 series. Strong color comes out from the shiny wool on the border. Beautiful abrash that will look great over time.


The group is defined by longer proportions, cooler color red, and the field color being used on the selvedge.


Wool: Good
Sheen: Good
Handle: Sturdy, resilient.
Selvedge: Two cord flat in Field color
Fringe: Short with Persian closure
Pile:
Warp: White cotton
Weft: Two cords buff
Warp Depression:Almost full warp depression, so the valleys between the corduroy are very narrow.
Received from weavers November 2016.