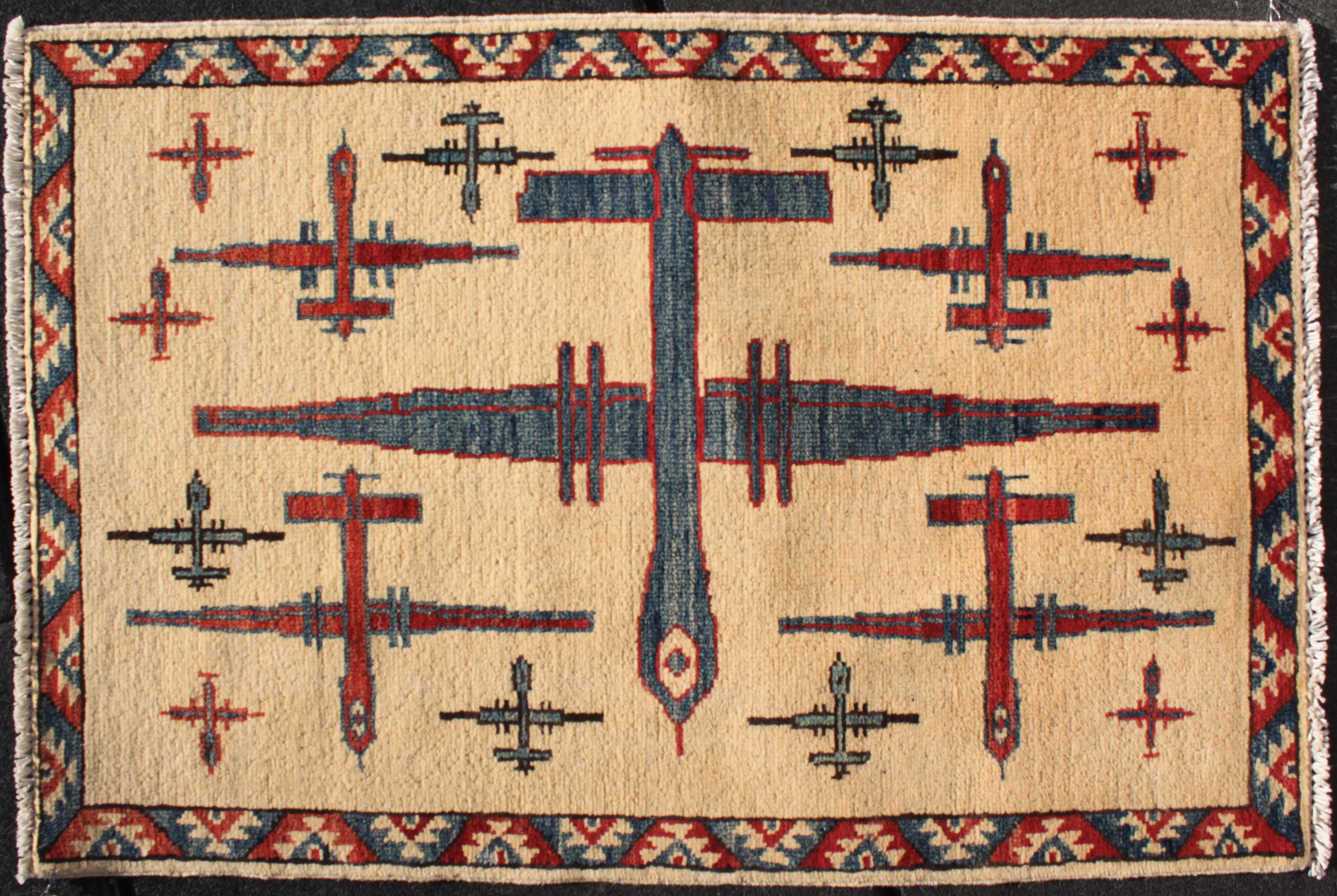 Red, white, and blue Drone Rug with Turkmen Border
Exhibited at:

ID# 1152
Date: Completed 2016
Received by Company November 2016
First published January 2017

-:-
Size 25 x 38 inches
(63 X96 cm)
Knots/Inch:
9 h X 8
Origin: Afghanistan
Style: -Predator Drone,
Other examples of this style
Tribe: Turkman
New. Great border. Final example of this series.
Wool: Good.
Sheen: Very good
Handle: stiff strong handle
Selvedge: Two cord flat main field pile color
Fringe: short cotton
Pile: 4mm
Warp: White cotton
Weft: Buff cotton
Warp Depression:Corduroy texture. Densely knotted.
Received from weavers November 2016. Dated 1395.