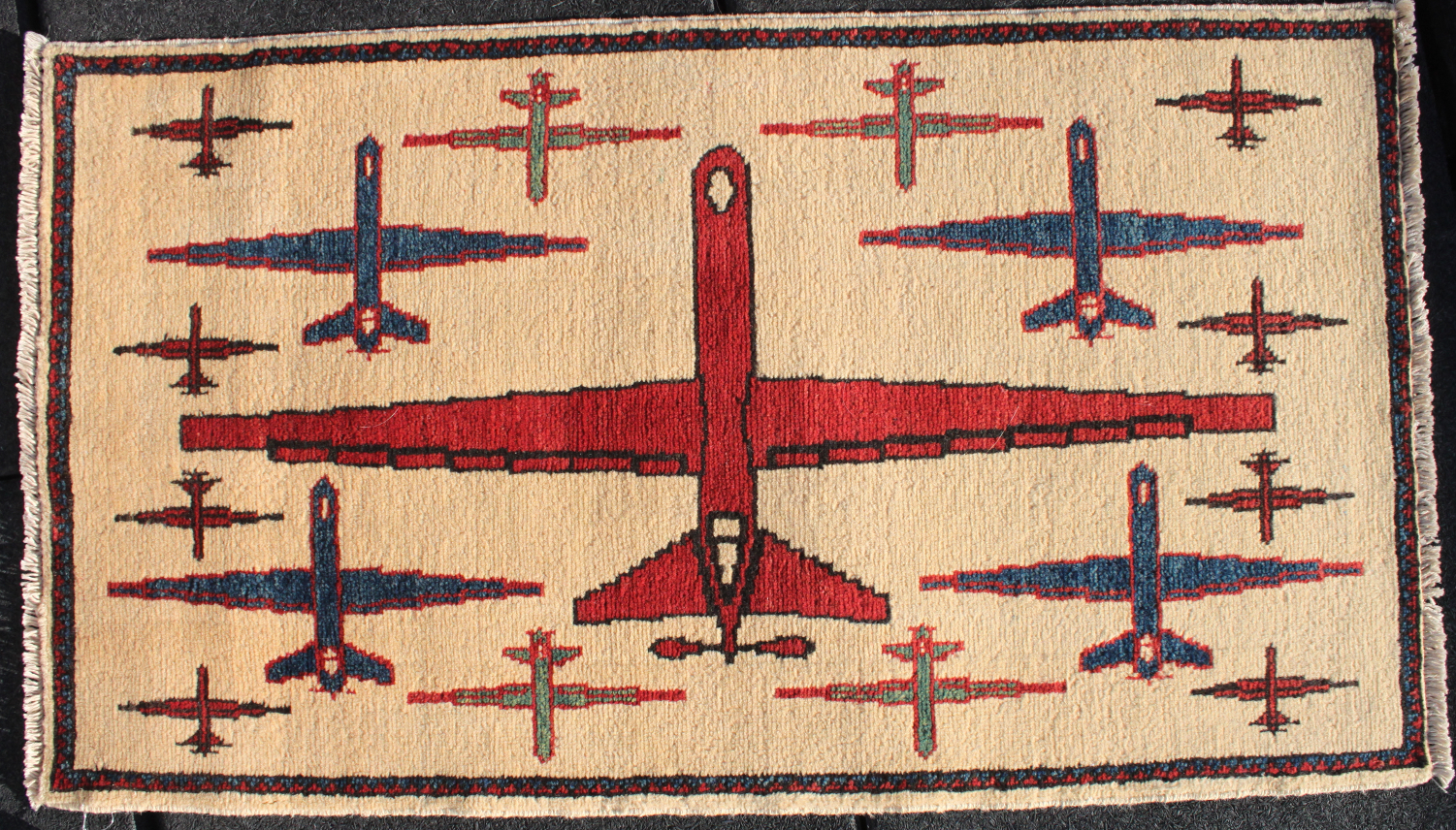 Red, White, and Blue Drone Rug
Exhibited at:

ID# 1151
Date: Completed 2016
Received by company November 2016
Published in USA January 2017

-:-
Size 24 x 30 inches
(61 X77 cm)
Knots/Inch:
9 h X 10
Origin: Afghanistan
Style: -Reaper Drone War Rug,
Other examples of this style
Tribe: Turkman
This is the exemplary drone rug, with a clear red, white and blue design. White field, red Reaper drone, with thin border.

The structure of this rug is noteworthy, for it is woven with the Turkish or symmetrical knot, whereas nearly all the rugs on warrug.com are asymmetrical open left.
Wool: Good
Sheen: Good
Handle: Pretty stiff.
Selvedge: Two cord flat overcast with field pile color. The selvedge on these Red Reaper rug is also unusual and unique. The left hand selvedge is two cord flat, while the right side is one thick cord. Both sides are field pile color.
Fringe: Short, Persian closure
Pile:
Warp: White cotton
Weft: Thin buff cotton
Warp Depression:Some warp depression, but not a lot.


Received directly from weavers in Afghanistan in November 2016. Larger pieces of this group are dated 1395.

One of three rugs by this weaver in this batch. These three have white fields, red Reaper drones, and thin blue borders. Very unusual symmetrical knot.