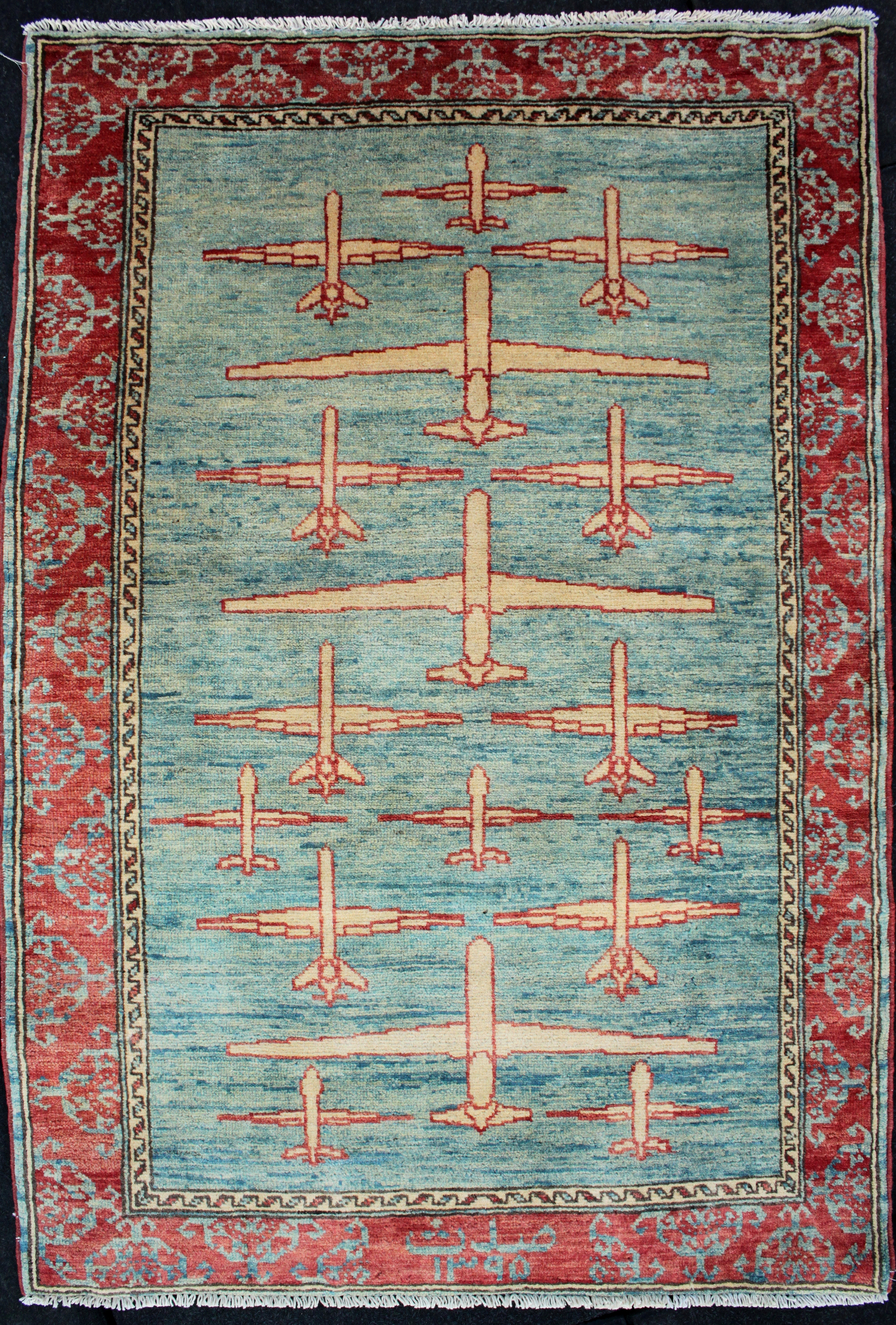 Light Blue Drone Rug
Exhibited at:

ID# 1145
Date: Completed 2016
Received by company November 2016
Published in USA January 2017

-:-
Size 38 x 56 inches
(97 X142 cm)
Knots/Inch:
9 h X 12
Origin: Afghanistan
Style: -Three Drone War Rug,
Other examples of this style
Tribe: Turkman
New condition. The cerulean blue is very unusual color in rugs, and the red outlines of the planes make the drawing pop.
Wool: Very good.
Sheen: Very good
Handle: Stiff, firm
Selvedge: Flat two cord red overcast
Fringe: short cotton
Pile: 4mm
Warp: White cotton
Weft: Double off white cotton
Warp Depression:Medium warp depression
Received from weavers November 2016. Dated 1395. On of two pieces by this weaver in this batch.