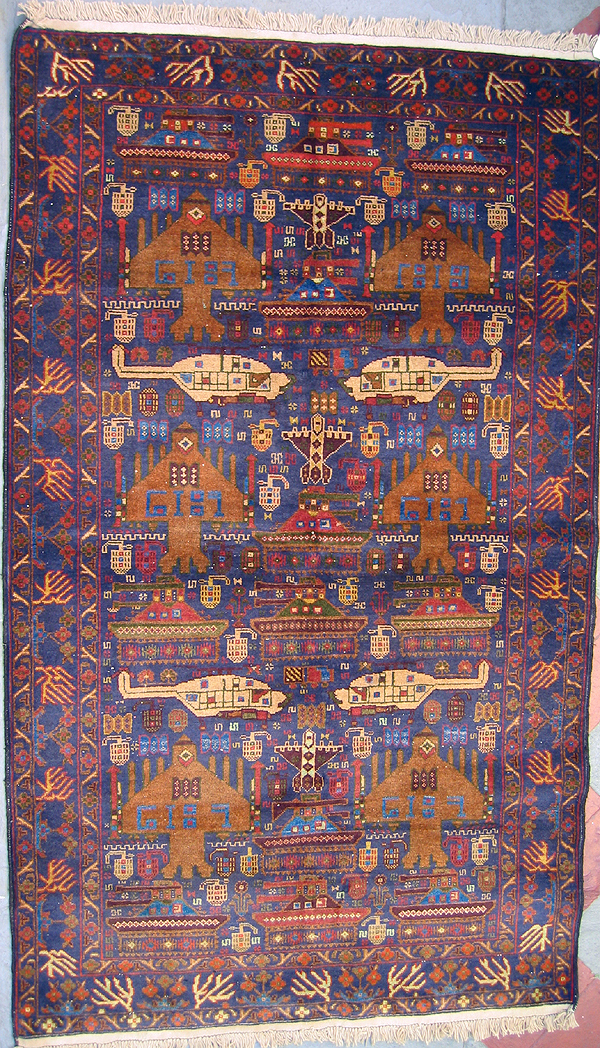 Blue F16 Jet Fighter Rug NFS
Exhibited at:

Very rare rug in excellent condition. Please contact us for the price.
The F-16 jets in this rug are actually labeled 'F 16' (albeit backwards) making this a very unique rug. The border is an interesting floral pattern with alternating green branches and small bunches of red and green flowers.
Small less-than-a-quarter-sized spot of moth damage in the center.
Wool: Soft, flat
Sheen: Very shiny and lustrous
Handle: Thick and flexible
Selvedge: Tightly braided black goat hair with excellent coverage
Fringe: Naturally colored plain weave with dark grey cotton persian closure
Pile: 5mm
Warp: Naturally colored 1S1Z wool
Weft: Grey cotton thread
Warp Depression:Nearly full warp depression