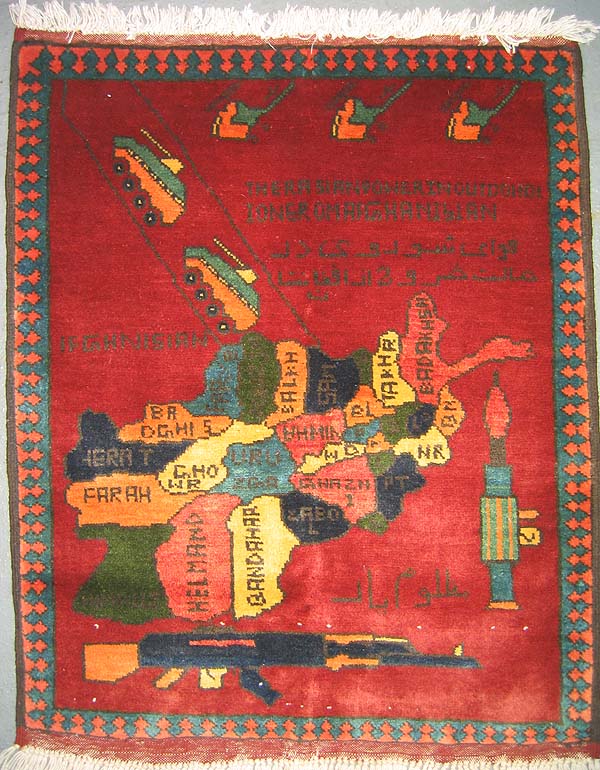 Soviet Exodus with Afghan Provinces War Rug GOOD ID#
Exhibited at:

ID# 1032
Date: 2003
-:-
Size 27 x 34 inches
(69 X87 cm)
Knots/Inch:
8 h X 9
Origin: Afghanistan / Pakistan
Style: -Maps of Afghanistan,
Other examples of this style
Tribe: Turkman
This war rug is in new condition. It has nice wool and is well knotted. It has some pronounced sarnach around the Kalashnikov on the bottom. The sarnach can be seen in the photos as white spots running in horizontal lines parallel with the parallel of the AK. Where two threads are tied together to make one longer warp thread, there is a little tuft of warp, or weft, thread that sticks up into the pile.
Wool: Very good
Sheen: Very good
Handle: Firm
Selvedge: Four cord flat brown wool
Fringe: One inch kilim, overhand knots, one inch fringe.
Pile: 7mm
Warp: white cotton
Weft: Brown wool
Warp Depression:Corduroy, 45 degrees