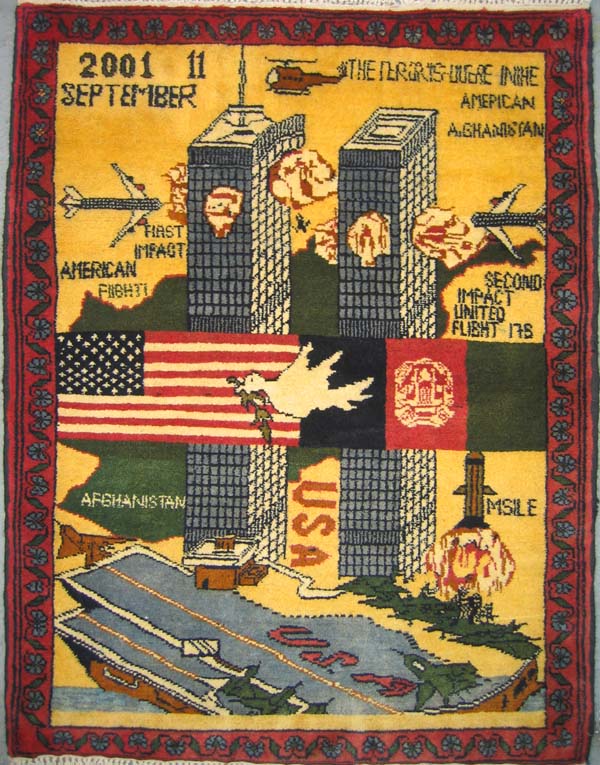 Really Excellent World Trade Center War Rug
Exhibited at:

ID# 1030
Date: 2002
-:-
Size 24 x 31 inches
(61 X79 cm)
Knots/Inch:
15 h X 15
Origin: Afghanistan
Style: -World Trade Center Flag Banner War Rugs,
Other examples of this style
Tribe: Turkman
The condition of this new war rug is perfect. This World Trade Center war rug is probably the highest quality we have had here at warrug.com. It is finely knotted.
We must point out that it does have a person falling.
Wool: Very good Slightly dry.
Sheen: Good
Handle: Firm
Selvedge: 3 cord black wool weft wrap over-hand knots
Fringe: 1/2 inch fringe, no kilim
Pile: 6mm
Warp: White cotton
Weft: Black wool
Warp Depression:Full