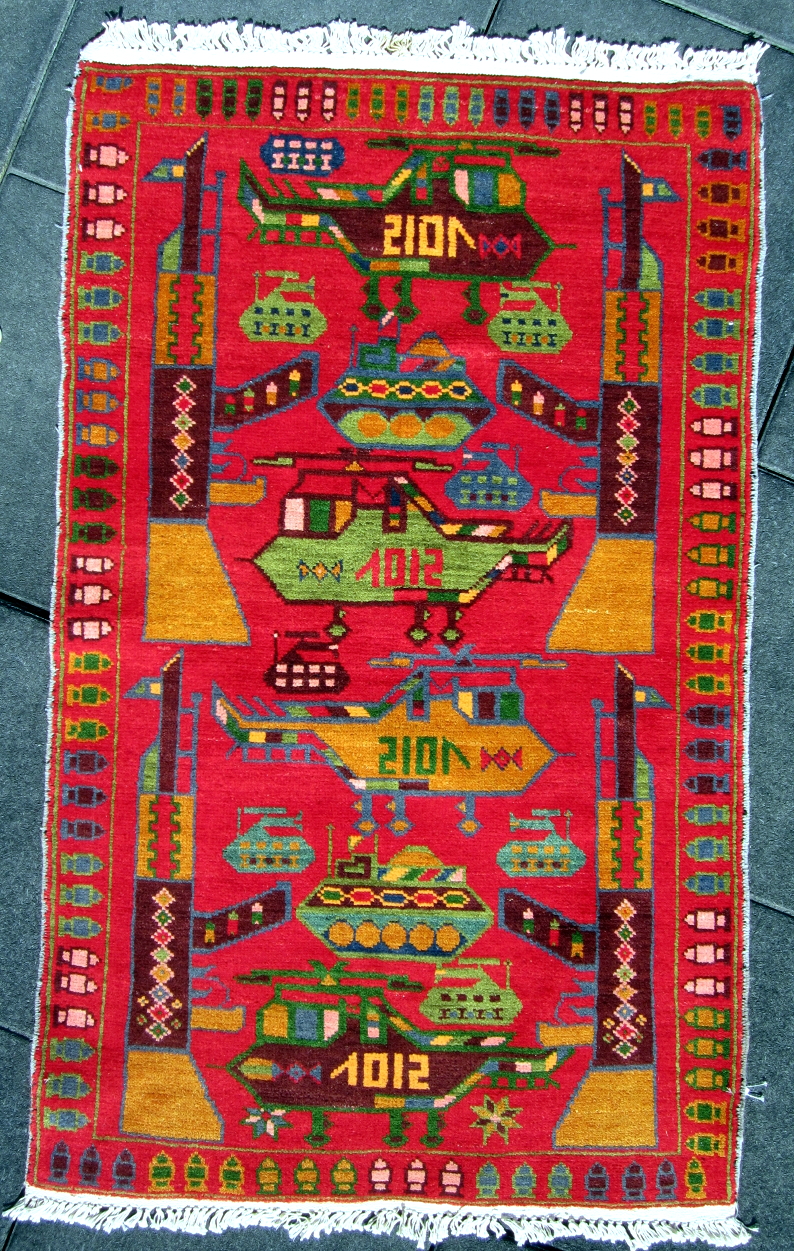 Red Rug with Bullet Border
Exhibited at:

ID# 1559
Date: 19902
Price:$ 1850
Size 38 x 61 inches
(96 X155 cm)
Knots/Inch:
7 h X 7
Origin: Pakistan
Style: -Red Rugs, a war rug classic. ,
Other examples of this style
Tribe: Turkman
Excellent new condition. Like the other Red Rugs currently available on WarRug.com these rugs have been in a dealer's warehouse since they were woven in 1990's.
The green and red combination in this rug makes it unique and outstanding. Also the small patterns within the different images tie the whole rug together. Also the small tanks are one of the best images in all red rugs.

Wool: Very good.
Sheen: Good
Handle: Sturdy and firm
Selvedge: Grey cotton overcast
Fringe: One inch kilim, overhand knots, short fring. Tea washed look
Pile: 5mm
Warp: White cotton
Weft: Double black cotton
Warp Depression:Moderate warp depression