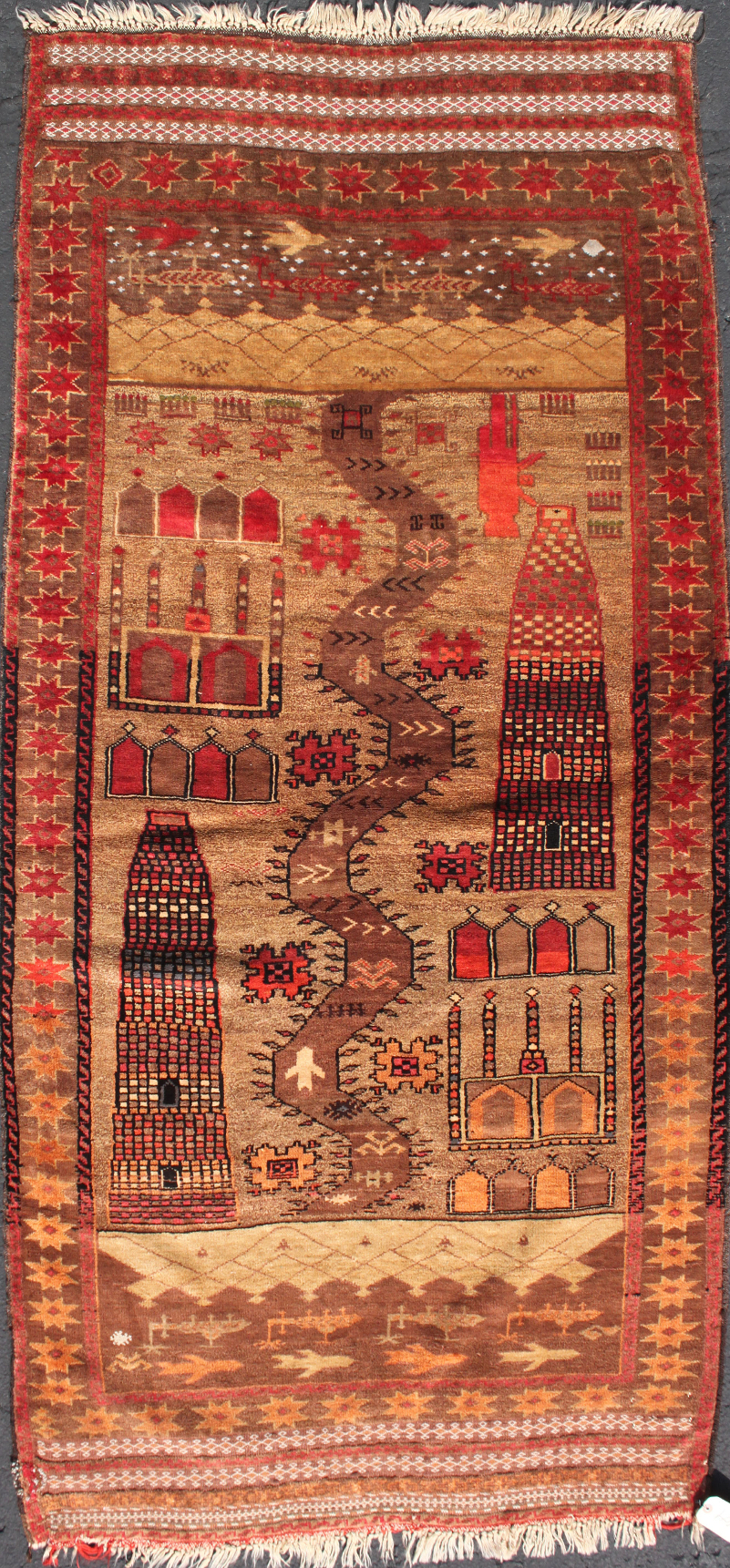 Washed Double Landscape with Towers War Rug
Exhibited at:

ID# 2064
Date: First half of the 1980s
Price:$ 2500
Size 38 x 71 inches
(96 X180 cm)
Knots/Inch:
8 h X 14
Origin: Afghanistan
Style: -Landscape Pictorial War Rugs,
Other examples of this style
Tribe: Baluchi
Important early landscape rug from a good collection, but a dealer who shall remain nameless, 'tea washed' it.

This rug features a landscape with two large gridded minarets, possibly the Minaret of Jam. Smaller buildings sit throughout the rug with tall towers while a road snakes down the center. At the top and bottom of the rug sit faded subtle areas with mountains packed with helicopters and planes.
Although this rug has been washed, the bright orange and red are still vibrant and the overall color scheme of the rug is really nice.
There is a small section of repair in the bottom left side of the fringe which isn't very well done craftsmanship wise.
Wool: Soft, short, washed
Sheen: Very shiny
Handle: Medium flop
Selvedge: Tightly braided dark brown goat hair
Fringe: 6 inches, alternating bands of white, orange, and brown weft substitution patterns with strips of pile. Bright red stripe at end, overhand knot closure.
Pile: 6mm
Warp: Naturally colored fine wool
Weft: Brown wool
Warp Depression:Slightly depressed