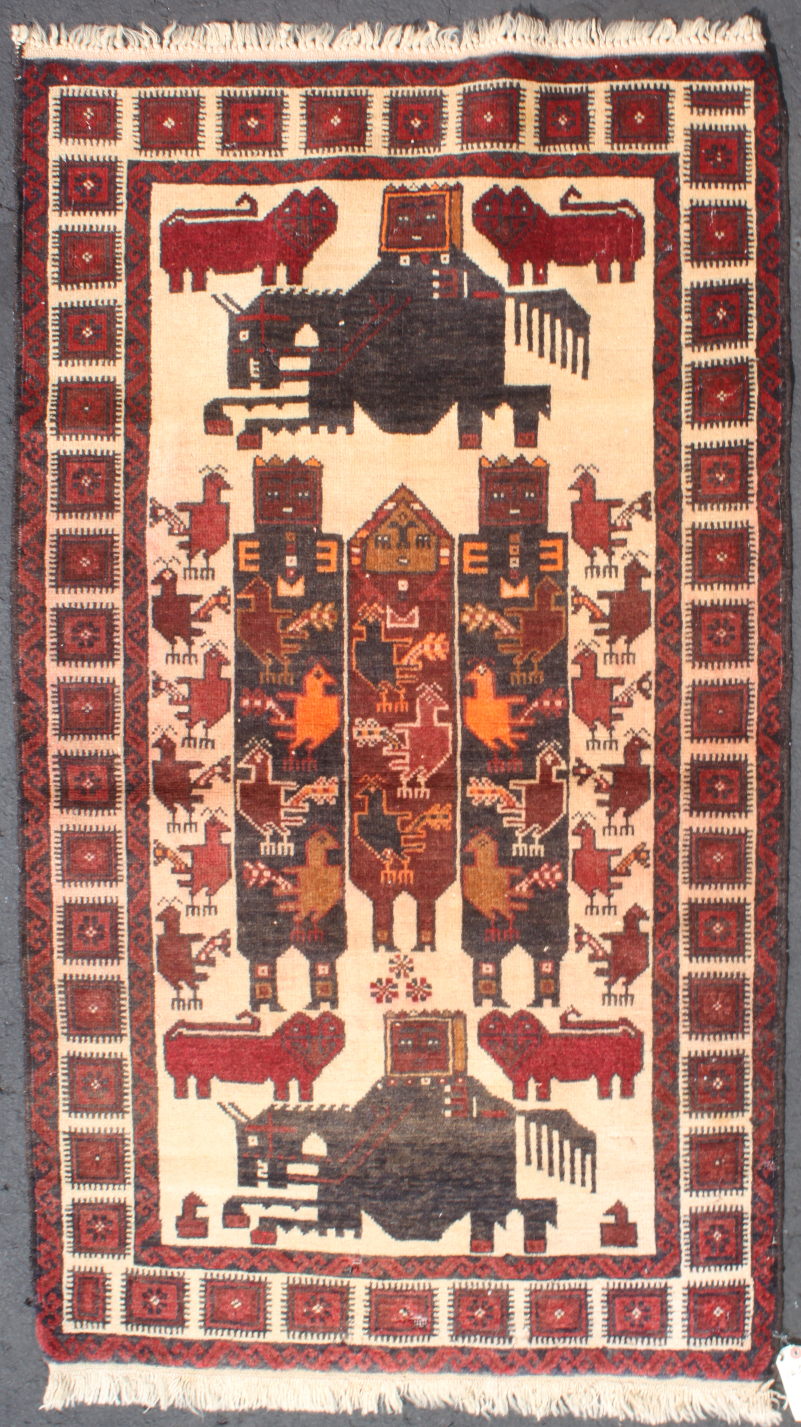 Two Plump Horses Rug
Exhibited at:

ID# 1634
Date: Before 1990
Price:$ 375
Size 33 x 58 inches
(84 X148 cm)
Knots/Inch:
8 h X 6
Origin: Afghanistan
Style: -Horsemen War Rugs,
Other examples of this style
Tribe: Mushwani
An Afghan horse rug inspired by Iranian design-- three tall figures stand in the center of the rug flanked by flocks of chickens. The top and bottom of the rug sport plump brown horses ridden by dark figures. Four red lions mark each corner of the field.
The main border is comprised of red and black square medallions unique to this type of rug, bordered by two black and red swirling guard stripes.
Some red dye bleeding in the main field of the rug. Very small areas of moth damage are visible in the top right corner, bottom right and left corners, and top center of the rug. Quarter-sized spot of moth damage in the bottom center.
Wool: Very soft, fine.
Sheen: Very shiny and lustrous
Handle: Maximum flop
Selvedge: Tightly braided black goat hair with good coverage.
Fringe: Short .5in plain weave naturally colored wool
Pile: 4mm
Warp: 1.5in 2S naturally colored wool
Weft: Triple wefted light grey cotton thread
Warp Depression:Depressed, corduroy