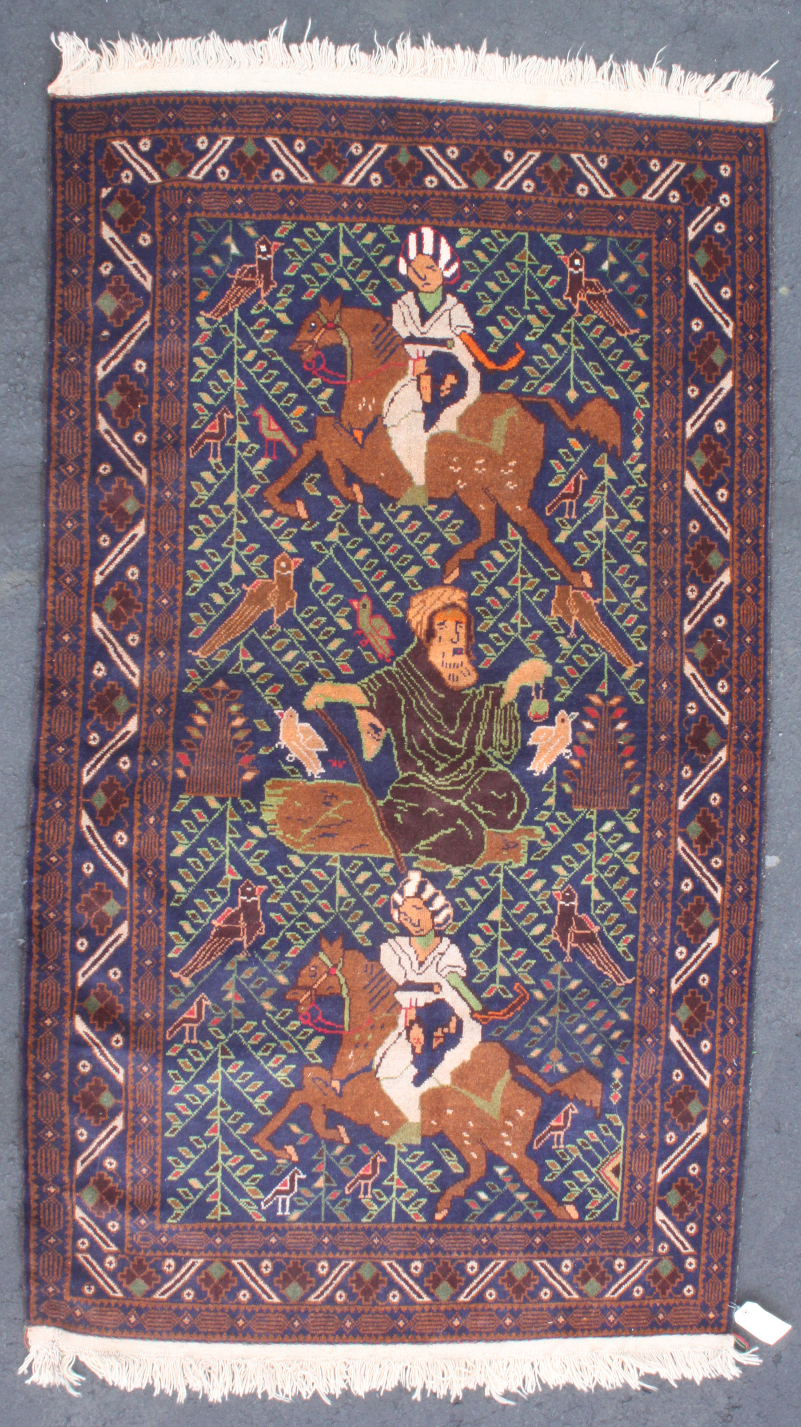 Two Horsemen with Birds Rug
Exhibited at:

ID# 1633
Date: Purchased by Warrug in the 2000's
Price:$ 775
Size 45 x 78 inches
(114 X198 cm)
Knots/Inch:
8 h X 9
Origin: Afghanistan
Style: -Horsemen War Rugs,
Other examples of this style
Tribe: Baluchi
This blue rug features two men riding atop very detailed horses. Another man in a brown robe kneels in the center while two birds sit beside him. The negative space of the field is composed of geometric leaves and vines with several birds spaced throughout.
The border carries on this same geometric motif with green and brown leaf-shapes and diagonal stripes running through.

In late 2021 we have begun to offer rare rugs collected to illustrate how war rugs fit into Afghan rug history. This rug is an example: the seated figure comes from rugs illustrating Omar Khayam stories, and the horsemen hearken back to the oldest of rugs, the Pazyrik.
Wool: Thick, soft
Sheen: Shiny
Handle: Floppy
Selvedge: Tightly braided black goat hair with good coverage
Fringe: Naturally colored wool plain weave with green and red weft brocade
Pile: 6mm
Warp: Naturally colored wool
Weft: Light grey cotton thread
Warp Depression:Slight warp depression