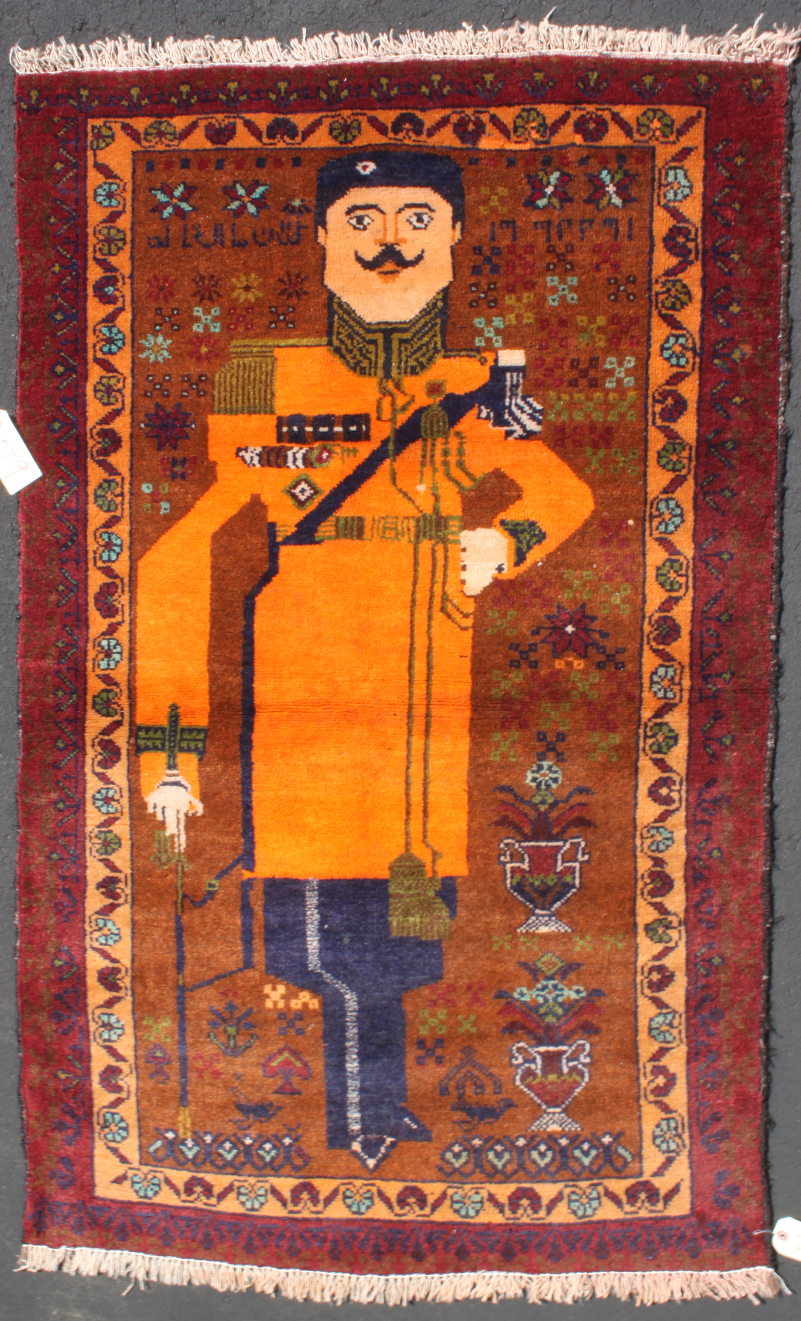 Amanullah Khan War Rug with Orange Jacket
Exhibited at:

ID# 1615
Date: 1988
Price:$ 2500
Size 36 x 56 inches
(91 X142 cm)
Knots/Inch:
8 h X 7
Origin: Afghanistan
Style: -Amman Ullah Khan War Rugs,
Other examples of this style
Tribe: Mushwani
A red, brown, and light orange rug with unique turqouise accents depicting the Afghan king Amanullah Khan who ruled from 1919 - 1929. He poses in orange military garb flanked by potted flowers, text, and other symbols.
He is bordered by a chain of turquoise and red flowers on a light orange background, which is then bordered by blue and brown patterns with a thick red background.
Wool: Thick. The brown field color is more lustrous than the red border.
Sheen: Slightly shiny
Handle: Thick and floppy
Selvedge: Braided black goat hair, moderate mistakes throughout.
Fringe: Reduced kilim, no fringe. Persian closure. with white thread.
Pile: 6mm
Warp: Naturally colored 2S wool
Weft: Dark grey cotton thread.
Warp Depression:Corduroy warp depression