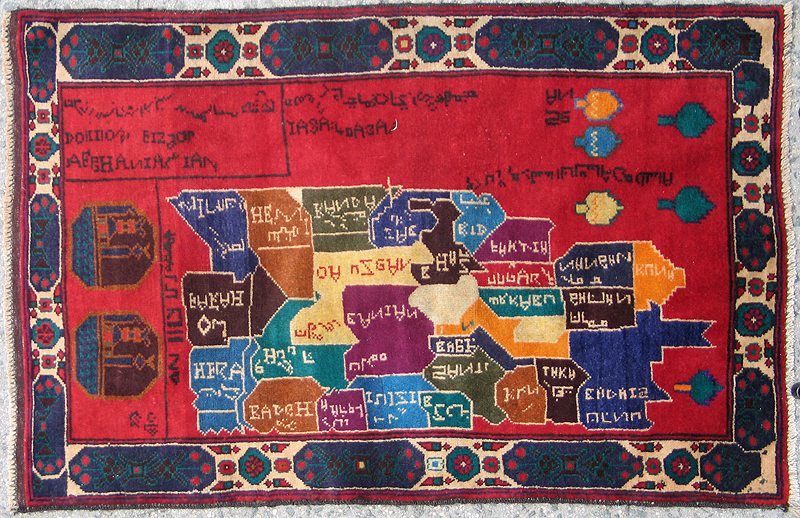 Spare Afghan Map Rug with Herati Border (Exhibition History)
Exhibited at:

ID# 1492
Date: 2005
Price:$ 475
Size 32 x 48 inches
(81 X122 cm)
Knots/Inch:
7 h X 12
Origin: Afghanistan
Style: -Maps of Afghanistan,
Other examples of this style
Tribe: Baluchi
The red field in this rug is uncommonly spare. This rug has one very rare feature. Two blue beads are sewn into the selvedges: on the left hand selvedge, about half way between top and bottom, and on the right selvedge about one foot from top. The border is very traditional and a type not often found on Afghan province map rugs. There are no war motifs in this rug.
Wool: Slightly dry, but okay overall
Sheen:
Handle: Floppy, but stiff across wefts.
Selvedge: Mixed quality braided goat hair overcast with one blue bead sewn into left selvedge amd one in right selvedge.
Fringe: No kilim,apparently removed. Persian closure.
Pile: 5mm
Warp: Tightly spun tan wool
Weft: Grey cotton.
Warp Depression:30 degree warp derpession