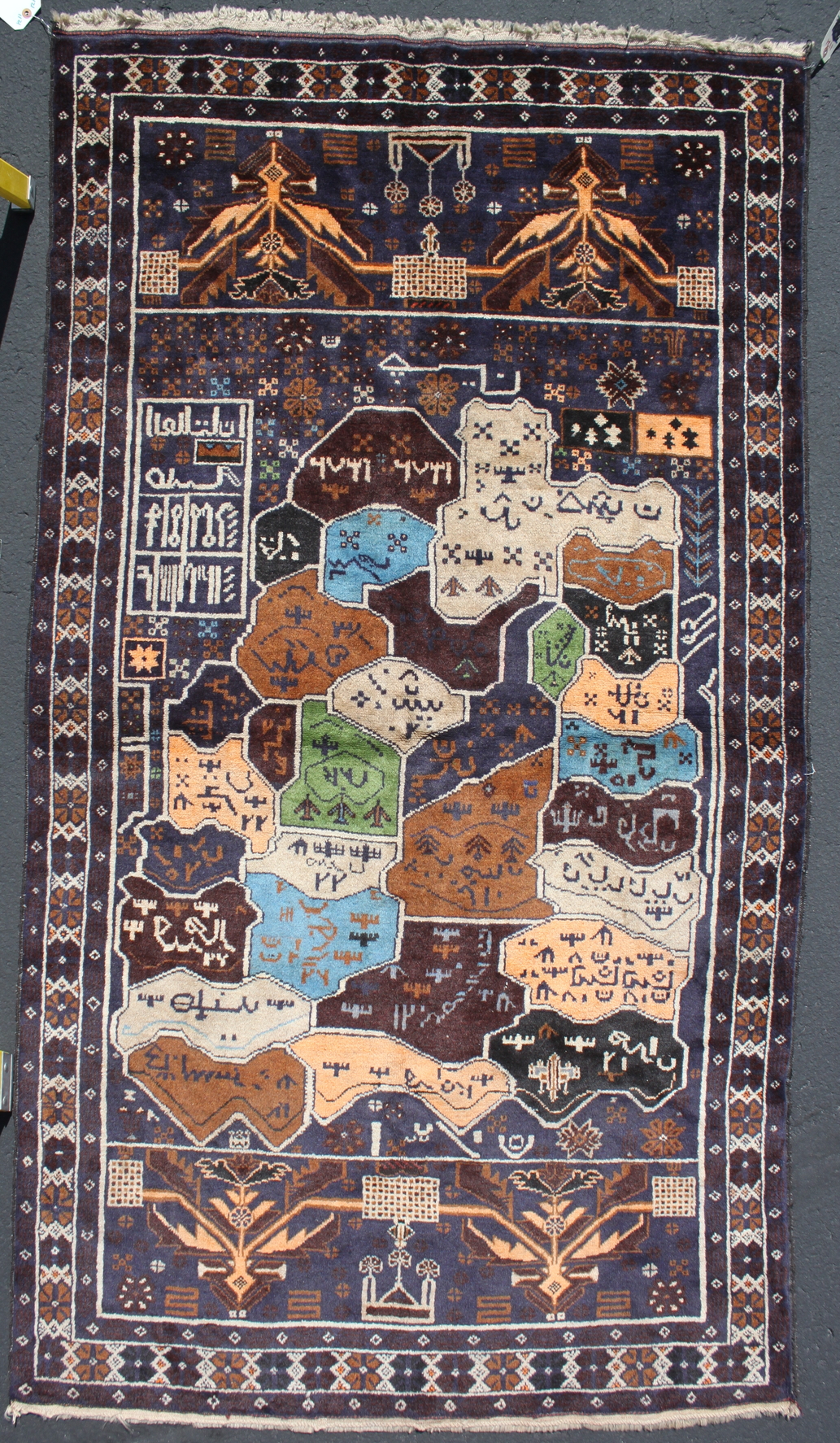 Dated (1994) Afghan Map War Rug
Exhibited at:

ID# 1121
Date: 1994
Price:$ 3999
Size 46 x 81 inches
(117 X206 cm)
Knots/Inch:
8 h X 7
Origin: Afghanistan
Style: -"Afghan Modern" Map War Rugs,
Other examples of this style
Tribe: Baluchi
http://www.iconophilia.net/the-afghan-modern-rkd/ https://rugsofwar.wordpress.com/2012/07/16/the-afghan-modern-its-anonymous-authors-and-the-question-of-collective-agency/ This is a beautiful Afghan Map rug featuring the different labeled provinces of Afghanistan with bright colors. Two potted plants sit above and below the map and collections of brown and tan flowers are scattered throughout the negative space. Small planes sit inside some of the provinces, solidifying this as a war rug.
Wool: Soft, fine, pretty slick
Sheen: Very shiny.
Handle: Very floppy
Selvedge: Black tightly braided goat hair
Fringe: Blue and naturally colored plain weave with red and blue weft brocade
Pile: 6mm
Warp: Naturally colored wool
Weft: Black cotton thread
Warp Depression:Slight depression