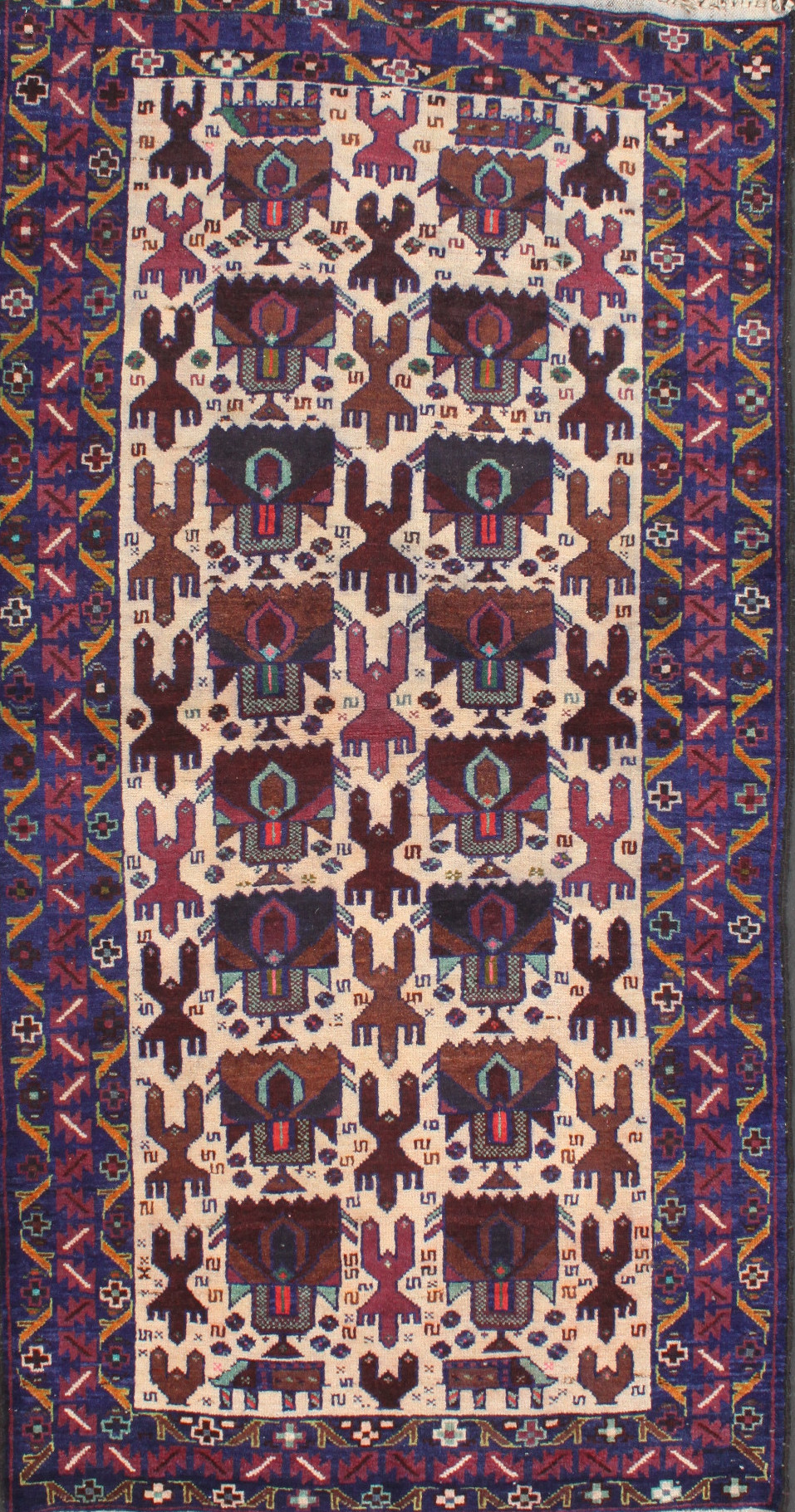 White Field War Rug with Fighter Jets (hole in back see pics)
Exhibited at:

ID# 2108
Date: Late 1990s
Price:$ 650
Size 38 x 74 inches
(96 X188 cm)
Knots/Inch:
8 h X 9
Origin: Afghanistan
Style: -Rows of Weapons War Rugs,
Other examples of this style
Tribe: Zakini
This rug is an iteration of an earlier pattern and features some unique color combinations: Bright orange with lime green mark the borders with maroon, purple, red, turquoise, and blues create the pattern in the field. The colors are all rich and vivid. 5 alternating columns of jet fighters and unknown geometric shapes make up the field.
Small hole in top left.
Wool: Short, dense, a little soft. Thick and clumpy.
Sheen: Medium sheen
Handle: Floppy
Selvedge: Tightly braided black goat hair with okay coverage. Wraps around to top of rug.
Fringe: White plain weave wool with brown streaks with overhand knots. Selvedge is incorporated into the closure on the top fringe and knotted in the center.
Pile: 6mm
Warp: Black cotton thread
Weft: Brown and white wool
Warp Depression:Not depressed