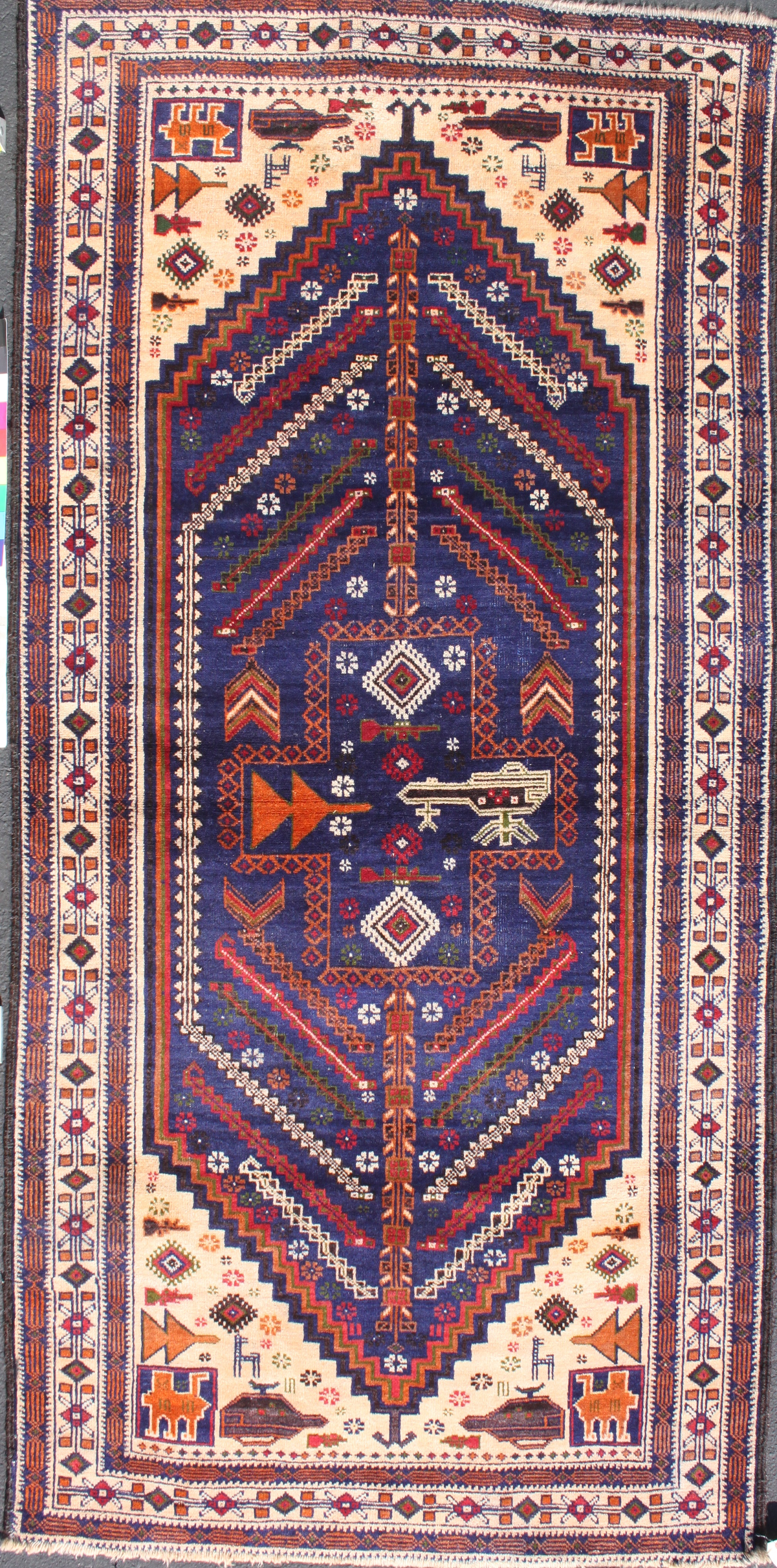 Blue Herati Rug with Persian Lions
Exhibited at:

ID# 1624
Date: Mid 1990s or before.
Price:$ 2575
Size 44 x 91 inches
(112 X231 cm)
Knots/Inch:
8 h X 9
Origin: Afghanistan
Style: -Diamond Herati (Lozenge Field with ""+"" Shaped Medallion"",
Other examples of this style
Tribe: Timuri
This classic Herati design features a large blue polygonal Lozenge filled with the classic 'fish like' diagonal patterns. The spandrels contain small persian lion figures alongside tanks, rifles, and small medallions.
The center of the rug features a plus-shaped medallion containing a large stylized jet and a mounted gun with two smaller rifles and medallions.
The border on this rug is interesting.
Section of wear in the upper right corner of the 'plus sign' in the center where the foundation has been exposed and painted blue.
Wool: Dense, short, soft
Sheen: Shiny
Handle: Floppy
Selvedge: Two cord brown goat hair overcast
Fringe: No kilim, open ends (no closure)
Pile: 4mm
Warp: Naturally colored wool
Weft: Light grey cotton
Warp Depression:Slight to no depression