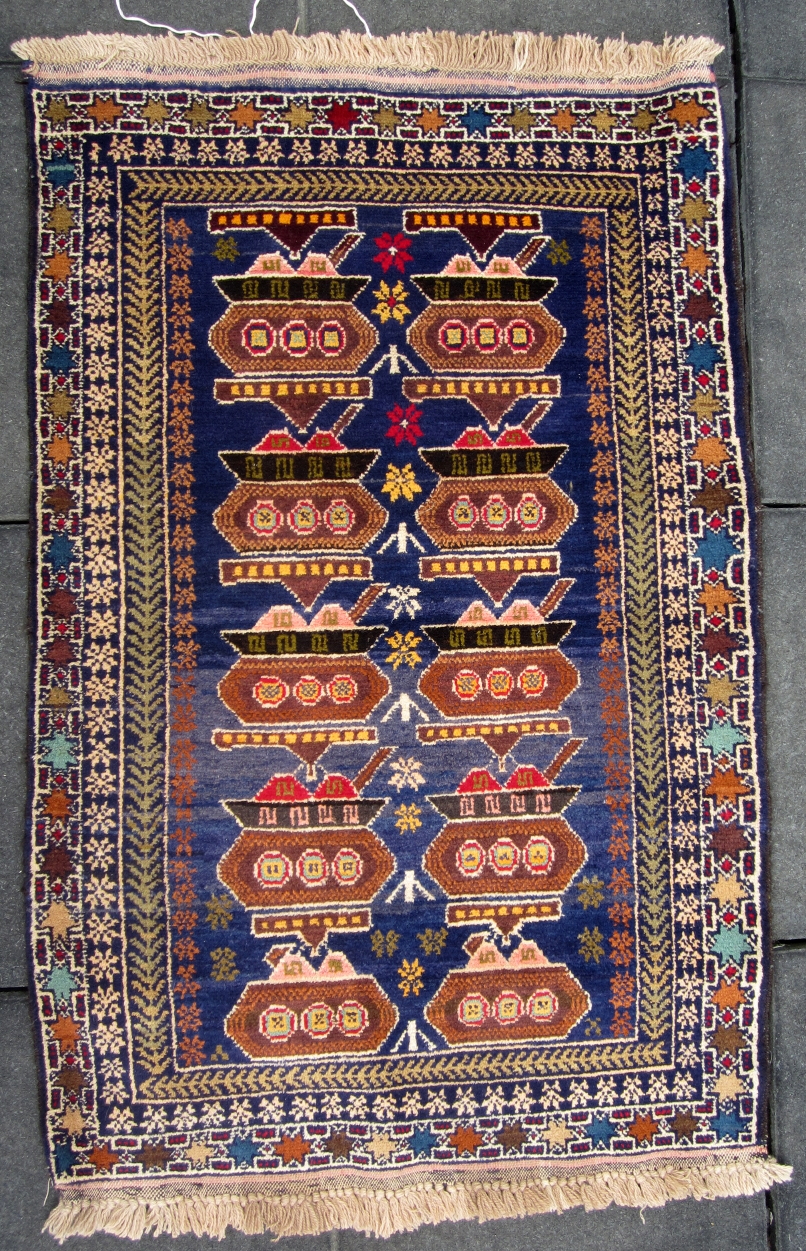 Yellow Highlights Ten Tank Rug
Exhibited at:

Though one would think the dark blue used throughout the rug would make it an overall very drab piece, the use of bright threading throughout actually gives this piece a nice sense of liveliness. The 8 pointed stars on the border, flanked by the 8 pointed pink starbursts and the light brown chevrons also give the piece a beautiful sense of motion in an otherwise static piece
Wool: Soft, long fiber, sturdy. Spun by hand.
Sheen: Very good
Handle: Good
Selvedge: Thinly covered braided goat hair.
Fringe: Plain weave kilim ends, overhand knots, short fringe of mid tan warps
Pile: 5mm
Warp: 2S blond wool
Weft: Grey cotton
Warp Depression:Left node slightly depressed in some areas but mostly flat.