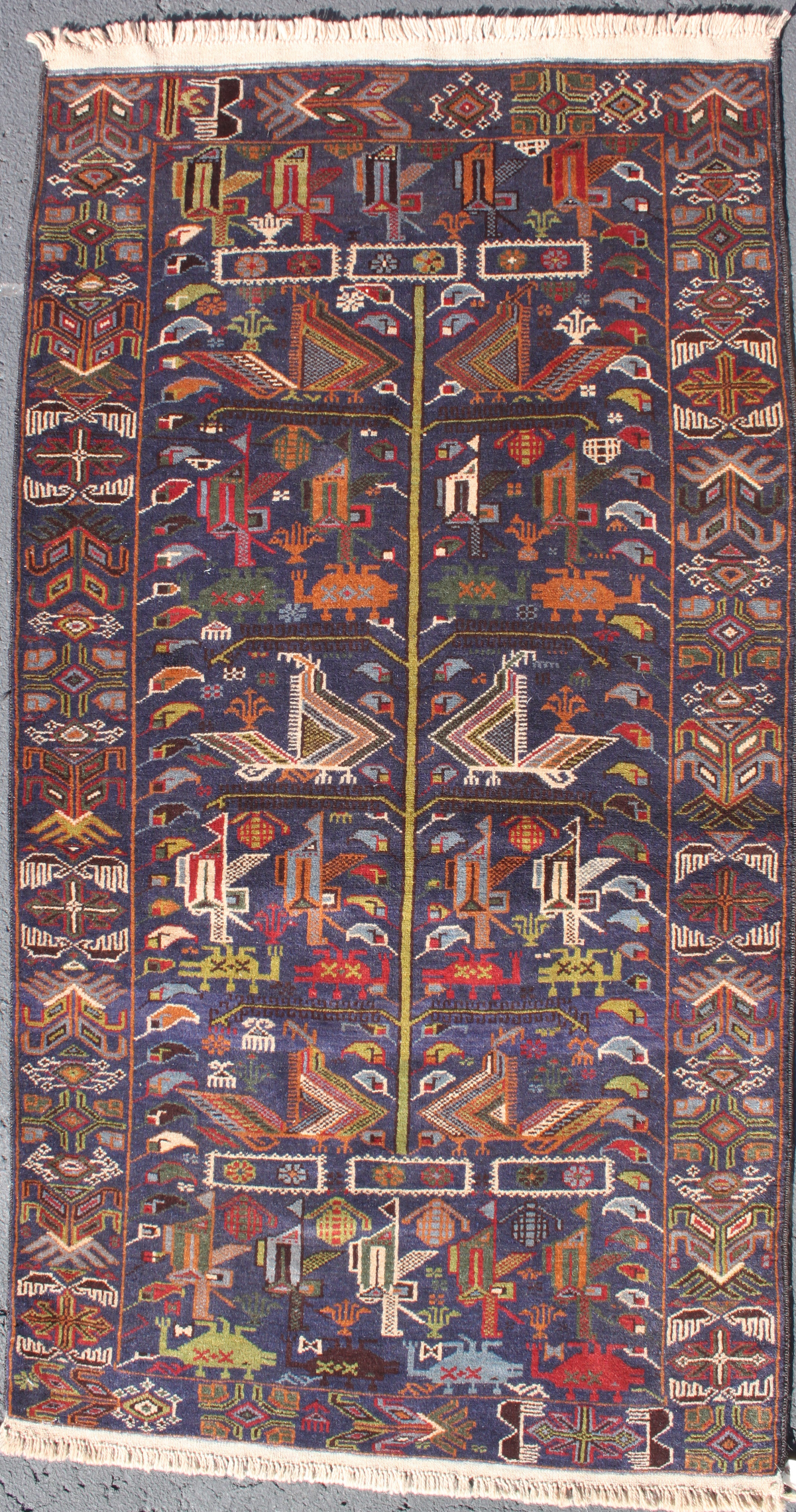 Tree of Life with Peacocks War Rug
Exhibited at:

Perfect. Excellent quality. The colors in this rug are vibrant and rich. A strong lime green line runs down the center of the rug, the 'trunk' of the Tree of Life.
Rows of helicopters, peacocks, and grenades, and short rifles line either side of the trunk. Just inside the border are lines of what look to be leaves in multiple colors. Several different medallions create the main border.
Wool: Perfect
Sheen: Perfect. Excellent
Handle: Medium Floppy
Selvedge: One cord weft wrap
Fringe: One inch wool kilim
Pile: 4mm
Warp: White Cotton
Weft: Black wool
Warp Depression:None to Minimal