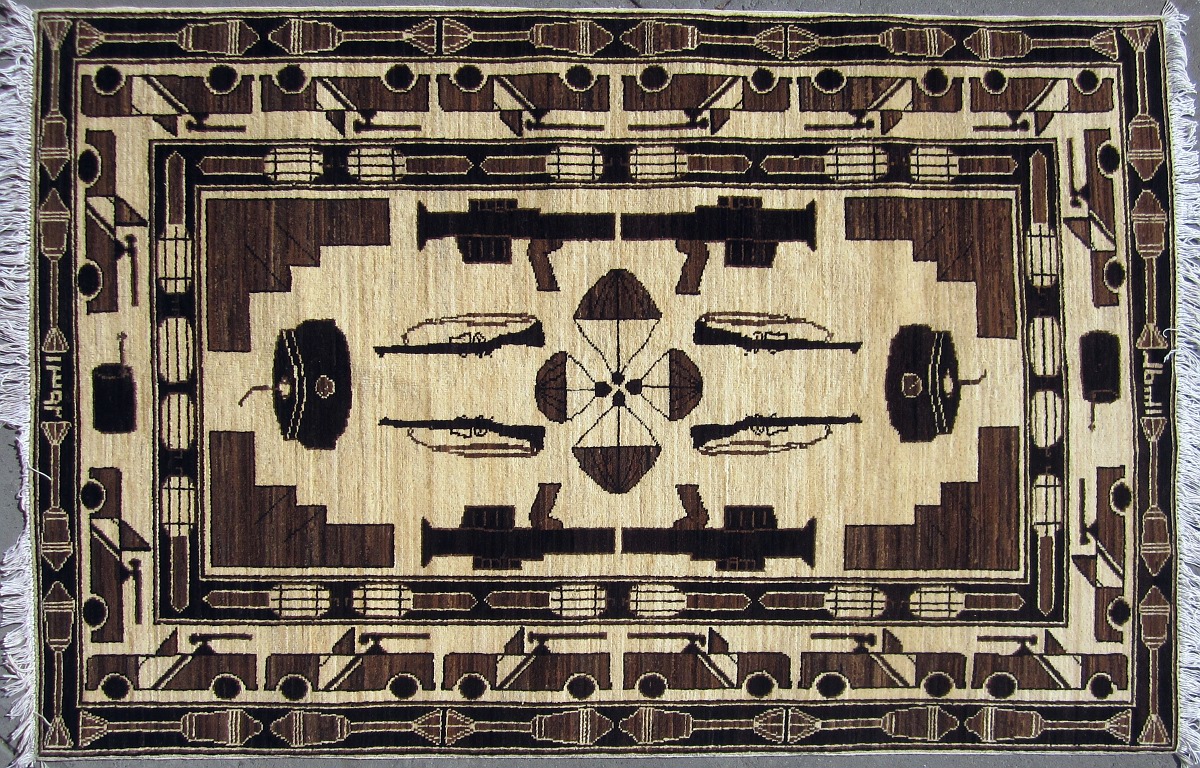 Dark Parachutes Stinger Missile Rug
Exhibited at:

ID# 1530
Date: 2013
Price:$ 0
Size 46 x 72 inches
(117 X183 cm)
Knots/Inch:
9 h X 9
Origin: Pakistan
Style: -Peshawar - Kabul - Hand spun,
Other examples of this style
Tribe: Turkman
Perfect new condition. This is one of seven rugs of this design that we received directly from the weavers. It is beautifully made. The wool is the highest quality and it is spun by hand. The colors are all natural. The wool is minimally processed and not bleached. There are no chemical on synthetic dyes.
The design shows various land mines, Enfield 303's, daisy cutter bombs (from parachutes), technical vehicles, and stinger missiles along the sides.
Wool: Excellent best quality. Related to the 'vegetable dye Peshawar' or Chobi rugs.
Sheen: Very good
Handle: Sturdy, durable, very strong.
Selvedge: Two cords wrapped in undyed wool
Fringe: White cotton
Pile: 5mm deep pile
Warp: White cotton
Weft: Cotton
Warp Depression:45 degrees, about half way