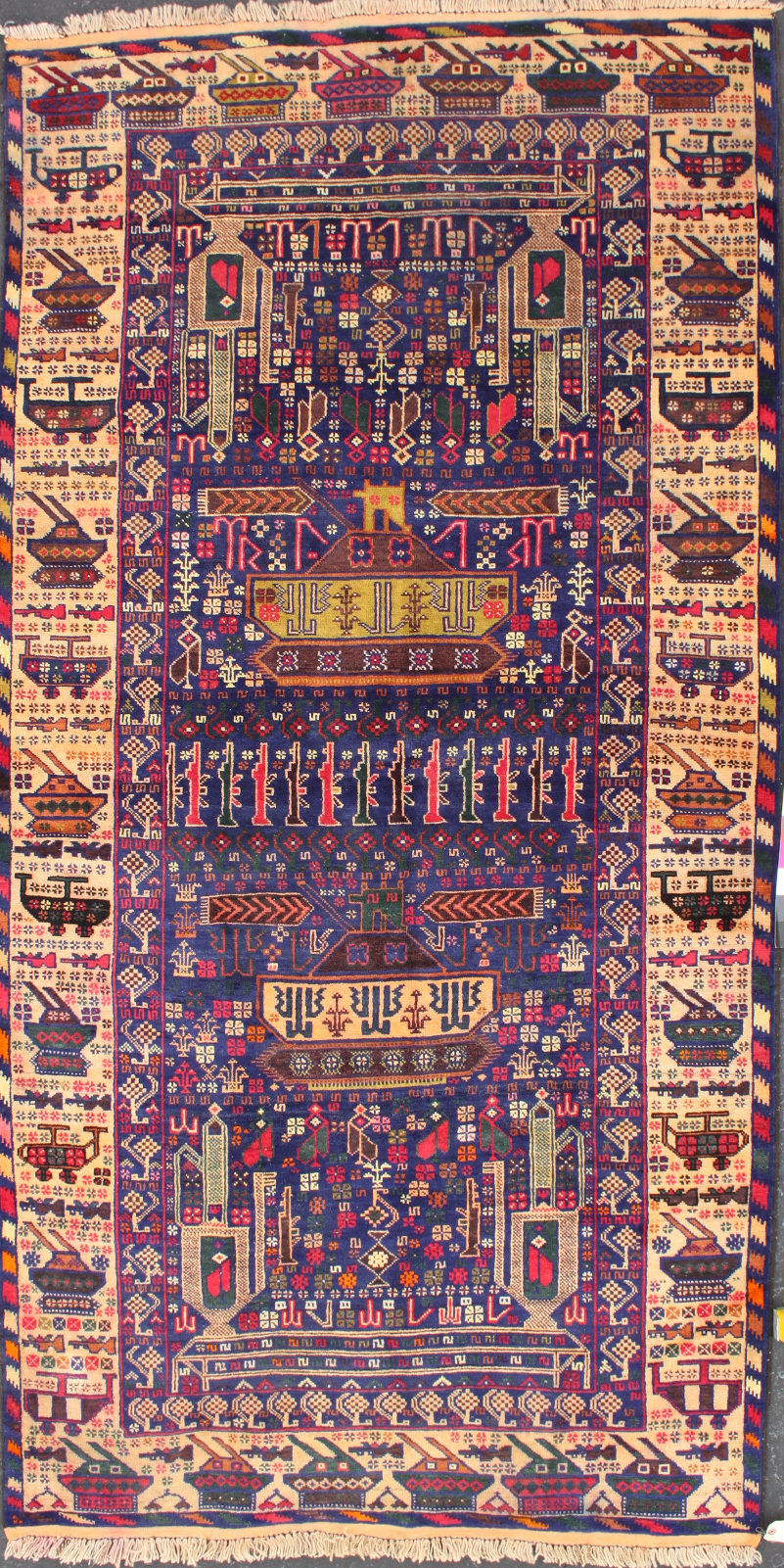 Washed Two Ewer Two Big Tank War Rug
Exhibited at:

ID# 1065
Date: Between mid 1980's and mid 1990's
Price:$ 0
Size 47 x 91 inches
(118 X230 cm)
Knots/Inch:
8 h X 9
Origin: Afghanistan
Style: -Two Ewer Design Zakini Rugs,
Other examples of this style
Tribe: Zakini
This two ewer war rug is marked with two large tanks in the center and a row of red, brown, and green rifles dividing the two halves of the rug.

The checkered coloration of the ewers is echoed in the design and coloration of the grenades in the smaller intricate border. Detailed drawings of tanks, rifles, and helicopters form the main border on a pale yellow background.

Color runs throughout. Mostly in the corners.

Wool: Clumpy and soft
Sheen: Shiny
Handle: Floppy and heavy
Selvedge: Tightly braided brown goat hair with excellent coverage
Fringe: Orange wool plain weave with reduced kilim and grey cotton thread persian closure
Pile: 5 mm
Warp: 2S Naturally colored wool
Weft: Grey cotton thread
Warp Depression:30 degrees