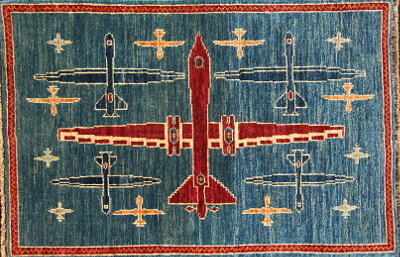 Red, White, and Blue Drones on a Blue Sky - Afghan War Rug
This rug is new and in perfect condition, with the exception of the notes in the selvedge field.

The wool, colors, and wash of this rug are all excellent. The 2019 Drone rugs are probably the best to date. They are woven in Afghanistan by former refugees who lived in Pakistan for more than a generation.
24 x 39 inches
61 cm x 100 cm

$375
1696