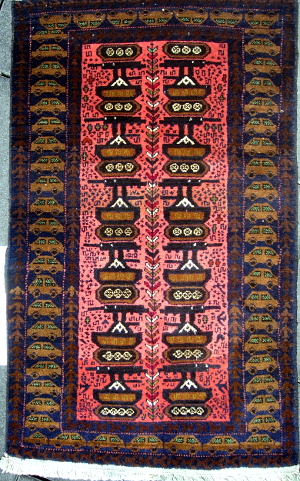 Red Background Boxy Tank
The deep blue base of this rug is intertwined with beautiful dark brown figures of planes and cars. However, the contrast provided by the bright pink threading is the real standout aspect of the rug. The vibrance of the pink gives life to all the images contained within its boundaries in a way that is incredible and adds greatly to the overall quality of this piece.
This rug is densely knotted with small singles and clipped long, so it has a dense, soft feeling.
56 x 33 inches
142 cm x 84 cm

$295
1542